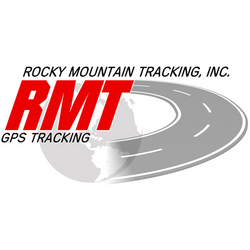 It was our information that helped Burns get a police dispatch which protected the lady from endangering herself
Fort Collins, CO (PRWEB) December 10, 2008
With the help of a Rocky Mountain Tracking GPS tracking system, Jerry Burns has saved the life of his wife Laura, who has been beset with mental health issues for years now, four times since last September.
"All behavioral health facilities should know about the advantages of Rocky Mountain Tracking's products and services," says Burns. "We could save so many lives with their services and products."
When Burns came home from work, he discovered that Laura and her car were missing. Calling Laura's cell phone proved to be a dead end, because it was turned off. The car, though, was equipped with a Rocky Mountain Tracking Rover GPS tracking system, which allowed Burns to go online and track the location of the vehicle.
Since he was not near a computer, Burns contacted Rocky Mountain Tracking to help assist him in locating his wife's car. Within seconds, Rocky Mountain Tracking's support team located the car through NavIQ, its online GPS tracking system software.
Burns then contacted the police and told them he believed his wife was trying to commit suicide, directing them to the car at the city park. The police responded immediately and found Laura's car; she had parked her vehicle and was about to swallow eight bottles of pills in an attempt to take her own life when police found her.
"It was our information that helped Burns get a police dispatch which protected the lady from endangering herself," says Josh Chittenden, the Rocky Mountain Tracking technical support executive who took Burns' call. "He was very thankful for our services and said we had been there to help them more than once in this situation. He said that we saved a life today."
About Rocky Mountain Tracking, Inc.
Rocky Mountain Tracking, Inc (RMT) was founded in 2003, and our headquarters are based in Fort Collins, Colorado. RMT is the leading GPS tracking device provider in the United States. RMT is best known for NavIQ, our state-of-the-art tracking solution, which has become increasingly popular for fleet tracking, vehicle recovery and the tracking of trailers, containers, equipment and people nationwide. NavIQ is a robust, yet economical tracking software. This software is the foundation for our first-rate GPS tracking device selection. RMT's GPS hardware has met strict testing and certification standards. RMT's mission is to provide a high quality and affordable tracking solution for every application using the latest technology.
###