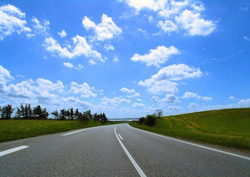 To sign an open-ended contract after a successful five year relationship shows how mutually beneficial the agreement has been
Auckland, New Zealand (PRWEB) July 3, 2009
Navman Wireless and Telecom have signed a new open-ended contract for Navman Wireless to provide the technology for Telecom's Locate+ vehicle management and fleet tracking solution.
Telecom first selected Navman Wireless to provide the white label technology for Locate+ in June 2004. The initial contract was for five years.
The combination of Navman Wireless' vehicle tracking technology platform and Telecom's record in providing communication solutions to New Zealand business customers has seen Locate+ far outstrip other offerings to emerge as a clear market leader. Telecom's Locate+ vehicle management and fleet tracking solution registers 8,500 vehicles tracked in New Zealand.
Ian Daniel, the Auckland-based Vice President Asia Pacific and Latin America for Navman Wireless, says the new contract recognises the value that Telecom gets from the relationship with Navman Wireless.
"To sign an open-ended contract after a successful five year relationship shows how mutually beneficial the agreement has been," says Ian.
"Telecom only promotes one automatic vehicle location solution to its customers and that one is based on Navman Wireless."
Locate+ is used across the country in fleets ranging from three vehicles to 1,000 vehicles and industries as diverse as local government, transport and logistics, and the length and breadth of the service industry.
"Navman Wireless provides a fantastic solution which really adds value for our customers," says Victoria Crone, GM Business for Telecom Retail. "They see great benefits in terms of productivity and cost savings.
"The engagement with Navman Wireless is one of Telecom's longest standing product line partnerships and is definitely beneficial for both parties. Navman Wireless brings specialist expertise and product excellence and Telecom brings broad appeal and reach as well as credibility and a reliable communications platform," says Victoria.
"Our customers pay for Locate+ as part of their monthly Telecom bill which makes it very simple, particularly for our small business customers. They have one bill for all the services they get from Telecom with each vehicle tracked as a separate line item."
After recommitting to the relationship with Navman Wireless, Telecom has upped its efforts to promote Locate+ through its channels and partners which is resulting in increased uptake from customers.
Despite strong growth, both Telecom and Navman Wireless believe the market still has plenty of growth potential. "By our reckoning the fleet vehicle market is currently only around 7 percent penetrated," says Ian. "While we are pleased with our share and celebrate this milestone, in reality we've only just begun."
About Navman Wireless:
Navman Wireless Limited is a leading designer and manufacturer of GPS technology, providing fleet management solutions, comprising GPS engines, sensor modules, tracking devices and messaging terminals, to thousands of companies worldwide. The company was formed in 2007 when Brunswick sold its fleet management solutions business to a management consortium backed by privately held Prairie Capital (Chicago).
Navman Wireless is the market leader in New Zealand tracking more than 12,000 vehicles and has operations in the United Kingdom, Spain, Italy, Denmark, Ireland, the United States, Chile and Australia.
###