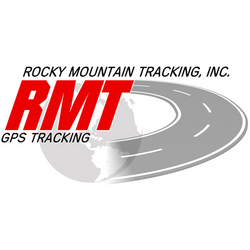 A number of fuel-saving measures involve using a vehicle efficiently and wisely
Fort Collins, CO (PRWEB) August 12, 2008
In an era of spiraling fuel prices and pinched wallets, a GPS vehicle tracking device can help companies and fleet-owners squeeze every drop of value from their liquid gold.
"A number of fuel-saving measures involve using a vehicle efficiently and wisely," says Brad Borst of Rocky Mountain Tracking, Inc. "With a GPS tracking device, companies can ensure and enforce efficiency and wisdom of use with their vehicles."
Borst suggests five ways to reduce fuel consumption. The first is to drive slower. Studies have shown that fuel economy drops by 17.1 percent as speeds increase from 50 mph to 70 mph. Every 5 mph of additional speed over 60 mph costs drivers "an additional 30 cents per gallon in fuel costs," says Sen. John Warner of Virginia.
Vehicles should also idle less, since 15 minutes of idle time uses half a gallon of gasoline, and even 30 seconds of idle time uses more fuel than turning off and then turning on the engine. Additionally, a vehicle with clean air filters and fully inflated tires uses up less fuel.
Companies also benefit by planning direct routes and by avoiding road construction issues that cause delays. Finally, shopping around for the lowest gas prices can save by as much as 60 cents per gallon. Web sites, such as, Mapquest provide a convenient way to map out the lowest gas prices.
"Companies using GPS tracking devices can tackle every one of these issues - knowing when and how fast vehicles are speeding, how long they're idling, which vehicle was fueled where, and what route they should take to save time and fuel," says Borst. "This simple investment can pay significant dividends and improve bottom lines."
About Rocky Mountain Tracking, Inc.
Rocky Mountain Tracking was founded in 2003, and our headquarters are based in Fort Collins, Colorado. RMT is the leading GPS tracking software provider in the United States. NavIQ, RMT's state-of-the art tracking solution, has become increasingly popular for fleet tracking, vehicle recovery and the tracking of people nationwide. NavIQ is a robust, yet economical tracking software. This software is the foundation for our first-rate GPS vehicle tracking system selection. RMT's tracking devices have met strict testing and certification standards. RMT's mission is to provide a high quality and affordable tracking solution for every application using the latest technology. For more information, please visit http://www.RMTracking.com.
###