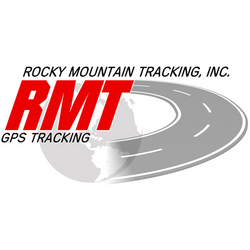 We attribute our success to our core values, dedicated employees, the commitment we have to our customers to provide them with ONLY the best product and service
Fort Collins, CO (PRWEB) October 9, 2008
In a span of just five years, Rocky Mountain Tracking has grown to dominate the GPS vehicle tracking field, with its sleek NavIQ software and a range of tracking applications.
"We attribute our success to our core values, dedicated employees, the commitment we have to our customers to provide them with ONLY the best product and service," says Brad Borst, Founder and President of Rocky Mountain Tracking. "With us, you don't just get what you pay for - you get more because we sacrifice profit margins for quality, which is why our customers keep coming back and allow us to serve them."
The company started with nothing five years ago on October 1, 2003, and has grown to a customer base of more than 10,000, including local, state and federal government agencies; large and small businesses of all types and individuals. Our tracking solution has been given credit for saving millions of dollars with management of vehicles, employees, and other valuable assets.
Each year, Rocky Mountain Tracking has exceeded its previous revenue statement and continues to grow at a steady rate. Its proprietary, state-of-the-art GPS tracking software, called NavIQ, integrates only the top 2 per cent of GPS devices from all over the world. Rocky Mountain Tracking offers around 10 different tracking devices, bundled with software and services to fit a number of different applications.
"At Rocky Mountain Tracking, we have been praised for exceeding the expectations of our customers," says Tara Borst, Co-Founder of the company. "But this is only the start of what we believe will become the most innovative solution in the industry." For more information, visit http://www.rmtracking.com.
About Rocky Mountain Tracking, Inc.:
Rocky Mountain Tracking was founded in 2003, and our headquarters are based in Fort Collins, Colorado. RMT is the leading GPS tracking device provider in the United States. NavIQ, RMT's state-of-the-art tracking solution, has become increasingly popular for fleet tracking, vehicle recovery and the tracking of people nationwide. NavIQ is a robust, yet economical tracking software. This software is the foundation for our first-rate GPS vehicle tracking system selection. RMT's GPS hardware has met strict testing and certification standards. RMT's mission is to provide a high quality and affordable tracking solution for every application using the latest technology.
###