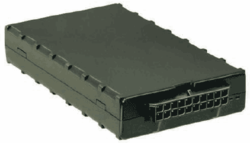 $175 investment saved me thousands!
Vallejo, Calif. (PRWEB) November 14, 2011
A Rocky Mountain Tracking Smart Tracker led police to the location of a stolen $5000 industrial welder in addition to more than $20,000 worth of stolen goods.
On the morning of November 11, 2011, Jon Northrop (owner of Kristin Construction) discovered that his Lincoln 308G Ranger industrial welder was missing (valued at $5000). After contacting Rocky Mountain Tracking (Northrop was not near a computer at the time of the theft) to locate the stolen welder, RMT GPS tracking device specialists were able to track the welder to a residence in Vallejo, California.
Initially, Northrop contacted the local police department, but after several hours he decided to contact the Solano County Sheriff's Department instead. This turned out to be a good move for Northrop as the sheriff's department acted immediately. Solano County Sheriff's Department case report number: CR 114869
The Northrop sheriff deputies were unable to locate the welder at the initial Vallejo location as the thief was on the move. The GPS tracking device followed the stolen welder, via online tracking software, to a different location a few miles away where the welder was recovered on vacant property.
Not only were authorities able to recover and return the stolen welder, but a dump truck belonging to a different company (Blue Line Engineering) and valued at $20,000 was also uncovered. Returning to the first location, authorities were also able to uncover a number of other stolen goods including surveillance equipment, antiques, tools, and other items.
Northrop stated that he considered installing a LoJack on the welder instead of the RMT Smart Tracker, but decided the $175 Smart Tracker was worth the investment. Needless to say, Northrop's investment strategy paid off. As Northrop later told press, he could hardly believe that a "$175 investment saved me thousands!"
As a leading GPS tracking device company, Rocky Mountain Tracking is no stranger to helping business owners uncover valuable equipment. To find out how you can protect your investments, learn more about our products, or contact a customer representative, please visit the RMT website: http://www.rmtracking.com or call 888-242-0500.
###