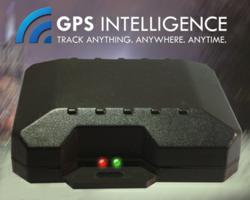 Our commercial tracking products represent an immense asset to security industries.
Scottsdale, AZ (PRWEB) September 27, 2011
GPS Intelligence LLC, the company that brought CovertTrack© GPS Tracking products to Law Enforcement, is now offering a line of professional grade GPS tracking products to commercial users. Private Investigative, Corporate Security and Loss Prevention professionals now have a quality choice for genuine, professional-grade GPS tracking products, to bolster surveillance and loss prevention operations.
"We're excited to bring our growing line of GPS based tracking solutions to an expanding market of GPS users," said Commercial Sales Manager, Kirk Waltz. "Our commercial tracking products represent an immense asset to security industries. They provide users state-of-the-art technology with professional-grade quality, while designed for extended heavy and repeated use."
The company's commercial tracking products include devices of varying design and size, with features suitable for multiple applications including fleet tracking, asset tracking and people tracking.
Highlights of available tracking features include exclusively designed covert casings, live tracking at intervals as low as 5 seconds, locate anytime ability, 3D motion sensing, proximity alerts, geo-fence boundary alerts, battery condition alerts, tamper alerts, indoor tracking, weather-resistant designs, SMS & email alerts, with devices available in both hardwired and battery-operated designs.
GPS Intelligence not only offers an assortment of professional-grade, state-of-the-art commercial trackers, but has also developed a custom online tracking interface, known as CovertTrack©, to provide real-time aerial mapping of people, assets and vehicles. The world-class tracking features found on the site are convenient and easy-to-use, with satellite or map-view tracking displayed down to sub-minute intervals, on any internet accessible computer or pda-style cell phone.
Security and Investigative professionals are certain to find value in this line of high-quality commercial trackers, all priced for budget-minded professionals, seeking to keep costs down and profitability high.
For information or to inquire about product demos, contact Kirk Waltz at (480) 661-1916 or visit http://www.gpsintel.com. View our GPS Tracking video here.
About GPS Intelligence, LLC
Founded in 2006 in Scottsdale, AZ, GPS Intelligence, LLC is a LBS company that specializes in GPS tracking solutions for law enforcement, government, and commercial applications.
For more information visit http://www.gpsintel.com.
Media Contact:
Marci Utakis
480-661-1916
advertising(at)gpsintel(dot)com
###