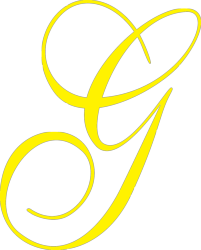 Grace Home Design is pleased that their contemporary interior design firm has once again been featured in Mountain Living as a 2012 Top Mountain Interior Designer.
Jackson, WY (PRWEB) October 09, 2012
One of the premier local interior design companies Grace Home Design has been honored by the national publication Mountain Living for being among the Top Interior Designers for 2012. The current September/October issue is the seventh time Mountain Living has published this exclusive guide to the most talented and influential Western architectural design professionals of our time and Grace Home Design is proud to have received the national recognition.
Jennifer Visosky, whose portfolio of design includes homes from Cape Cod to San Diego, draws her inspiration from contemporary art and fashion as well as the global green movement. Her firm has been given the Leed Silver Award by the U.S. Green Building Council for her work on the Pearl at Jackson, a three-story mixed-use building in downtown Jackson that features office and retail space at street level and residential units on the top two floors.
As a Top Mountain Interior Design firm, Grace Home Design joins a prestigious and exclusive circle that includes some of the most prominent names in the Western United States, including local architect Stephen Dynia, for whom Ms. Visosky provided interior design services on a recent project.
Ms. Visosky says she is pleased that her contemporary interior design firm has once again been featured in Mountain Living. "Our design world is rapidly evolving to keep pace with the sustainable movement, Ms. Visosky says. "I am deeply committed to this process and offer green options whenever possible."
ABOUT GRACE: Grace Home Design opened its doors in Jackson in 2004 with the mission of "infusing...Western interiors with contemporary design philosophies" and replacing the "heavy nature of the traditional mountain home...with more breathable, organic design." Founder Jennifer Visosky studied at the Art Institute, and has worked in real estate and development as well as the fashion industry.