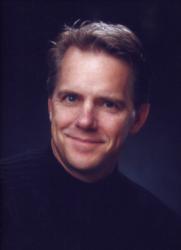 Because current college graduates will most likely be changing jobs a number of times over the next 20 years... it's important to start cultivating a great online reputation now
Provo, Utah (PRWEB) April 05, 2012
With college graduation soon approaching, Don Sorensen, President and founder of online reputation management firm Big Blue Robot, today released guidelines for new graduates when it comes to developing and protecting their online reputation.
Today, most professionals will not only switch jobs and companies up to 10 times in their working career, but they'll most likely switch professions a number of times before they retire. The days when one could get a job at a company and stay there for 20 years are pretty much over. Today's workforce is more mobile and more open to changing job titles, duties, and companies to fit their lifestyle and life goals.
"Because current college graduates will most likely be changing jobs a number of times over the next 20 years, the reputation they build at a single company won't be worth much as they look for other opportunities—or if other opportunities come looking for them," said Sorensen. "That's why it's important to start cultivating a great online reputation now, so these graduates can be ready for the future."
Sorensen points out that solid personal reputation management starts with the individual and provides specific ways for graduates to boost their reputation and look toward the future.
Claim Profiles and Domains Now
Sorensen recommends that graduates not wait until they build a reputation to claim social profiles and personalized domain names. "Claim profiles and domains now," says Sorensen. "By the time you have a name that's worth something, someone else may have already snagged your usernames and URLs. For example, create a Facebook profile (and maybe even a "fan" page) for yourself, as well as Twitter profiles, LinkedIn profiles, and more. Not only will you own those personalized accounts so no one else can grab them, but they tend to do very well in the SERPs, letting people who are searching online find you easily."
Be Careful of Online Talk
Before the digital age, people were allowed a certain leeway in their public discourse. Even if an individual said or wrote something foolish, chances are that those statements would be hard to find by potential employers and no one would really go looking for them anyway. However, today everything that is written or published on the web stays there. Forever. And not only statements graduates may make, but the statement of people who might write about the graduate.
In a recent research study by Cross-Tab Marketing Services conducted for Microsoft, the survey found that most respondents (almost 80%) have not checked to see what others have posted about them. It also stated that the lack of review poses particular concerns because of significant percentage of respondents stay they never consider the impact that the information they post may have on other's reputations. Sorensen calls on graduates to "keep things clean and professional. That way you won't have to deal with damaging comments later on down the road."
Share Your Expertise
"Part of building a good online reputation is creating a network of positive online references to you and your work," advises Sorensen. "In this vein, find blogs that pertain to your profession and interests and write posts for them. Offer to provide interviews, data, graphics, and more. When people search for you online and see that you've shared your expertise with others and have been mentioned in a number of places on the web, they'll get the impression that you are someone worth doing business with."
Sorensen also recommends that graduates should not only get themselves mentioned on blogs and other websites, but also contribute to discussion. Sorensen suggests finding places online where other professionals in your desired area visit and hang out with them. "LinkedIn groups are an excellent location to find other professionals, says Sorensen. "Join forums, groups, and social networks that pertain to your personal goals and ask questions, give answers, point group members to great resources. When you can build a positive reputation within these circles, you'll increase your opportunities for success."
Be Vigilant
Lastly, Sorensen advocates that graduates be vigilant of their online reputation, noting some free tools that graduates can use, like Google Alerts, that will notify graduates when their name is mentioned online. "When you see these alerts, check out the reference and thank the person or organization for mentioning you," adds Sorensen. "If the mention was not positive, work with the individual to resolve any problems that may have occurred. If you can fix these little problems now, you won't have to face them in the future when someone important is searching for you online."
Mr. Sorensen has merged his 25 years of public relations and marketing experience with SEO expertise to improve and manage the online reputation of public and private companies and corporate executives.
About Big Blue Robot
Founded in 2003, Big Blue Robot (BBR), http://www.bigbluerobot.com, helps corporations and high profile individuals improve their online reputations through search engine optimization of positive web content. BBR has developed state-of-the-art online reputation management strategies for companies doing business around the world, including Germany, Canada, New Zealand, United Kingdom, United Arab Emirates, and France. Sorensen has been featured in The New York Times and other publications on the subject of reputation management and is now educating, individuals and corporation on defining and executing online reputation management strategies.
Press Contact:
Paulette Brown, Brown Communications Inc. 770-577-3881, paulette (at) browncommunicationspr (dot) com