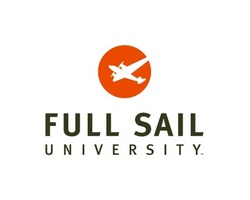 The success of our alumni fuels our desire to provide the highest level of education possible
Winter Park, FL (PRWEB) August 17, 2008
Full Sail University (http://www.fullsail.edu) is proud to recognize Game Design and Development graduate Shaun McCabe, who has recently been named Production Director for the North Carolina studio of Insomniac Games.
Previously a member of Insomniac's Burbank California studio, McCabe worked for five years on such notable projects as Ratchet & Clank: Up Your Arsenal, Ratchet: Deadlocked, and Resistance: Fall of Man as a sound programmer. In 2007, he obtained the position of lead game play programmer for Ratchet & Clank: Future Tools of Destruction and then later on Resistance 2. These transitions allowed McCabe to gain the experience in the industry to now accept the Production Director role at the North Carolina studio.
After graduating from Full Sail, McCabe was employed at Interplay Entertainment Corp. where he worked as a junior engine programmer. His contributions helped to create such well known titles as Baldur's Gate: Dark Alliance, Giants: Citizen Kabuto and Run Like Hell for the popular gaming systems Xbox and Playstation 2.
"The success of our alumni fuels our desire to provide the highest level of education possible" said Rob Catto, Program Director for Game Development. "Knowing our students become leaders in their industry is the most rewarding aspect of what we do here at Full Sail."
Since 1979, Full Sail University, located outside of Orlando, FL, has been an innovative educational leader for those pursuing careers in the entertainment industry. With over 27,500 alumni, graduate credits include work on Oscar, Emmy and GRAMMY-winning projects, best-selling video games, and the #1 grossing U.S. concert tours. Full Sail's 185-acre campus proudly welcomes over 6,000 students from 50 states and 50 countries.
Full Sail currently offers a total of fifteen degree programs including: Associate of Science Degrees offered in Graphic Design, Recording Arts and Show Production & Touring; Bachelor of Science Degrees offered in Computer Animation, Digital Arts & Design, Entertainment Business (online and on-campus), Film, Game Art, Game Development, Internet Marketing (online), Music Business and Web Design & Development; and Master of Science Degrees in Education Media Design & Technology (online), Game Design (online) and Entertainment Business (online and on-campus).
Students on-campus experience a real world education with a professional class structure of 8-12 hours per day and a 24-hour around the clock schedule which earned Full Sail the Most Innovative Program Award by the Florida Association of Postsecondary Schools and Colleges (FAPSC) and most recently was named "School/College of the Year" by FAPSC as well. The university has also been named: The Harvard of Game Schools by Tips & Tricks Magazine; one of the top three New Media Schools by Shift Magazine (alongside the Massachusetts Institute of Technology and New York University); one of the Top Five Game Degree Programs in the world by Electronic Gaming Monthly; one of the Best Music Programs in the country by Rolling Stone Magazine; one of the Best Music Business Departments in the Schools That Rock: The Rolling Stone College Guide; and one of the Best Film Programs in the country by UNleashed Magazine.
For more information about Full Sail, please visit http://www.fullsail.edu.
###