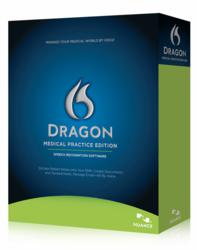 Achieving maximum efficiency with the integration of Dragon Medical Practice Edition and our EHR system was an important goal for our practice, and Graffen certainly helped us get there
Conshohocken, PA (PRWEB) January 15, 2013
When you are one physician in a single medical practice that sees 4,800 patients a year, efficiency is of paramount importance. For Dr. R. Bruce Denniston, an internist in Mt. Holly, New Jersey, his practice management process has been a source of pride for many years. But, even with over three decades of practicing medicine under his belt, he felt that his management process could be better. So he decided recently to integrate
Dragon Medical Practice Edition into his electronic health record (EHR) program with the help of Graffen Business Solutions, and since then he hasn't looked back.
When Dr. Denniston made up his mind to go with Dragon Medical Practice Edition, Graffen was his natural first choice for tech support and training. The expert team at Graffen initially introduced him to the software at a couple of large medical meetings he attended, provided in-office demonstrations to help get him acquainted with the software's features, and offered easy access as well as full service support. Dr. Denniston credits Graffen with getting him up to speed with the EHR and Dragon Medical Practice Edition integration through their attentive and thorough training. He says that within two months he was working smoothly with the merged systems.
With Graffen's support to merge Dr. Denniston's EHR program – eClinicalWorks – and
Dragon Medical Practice Edition, he has seen his practice management efficiency rise to a whole new level. Now he says he is able to produce noticeably more accurate, detailed records and has significantly improved the organizational capacity of his patient charts.
"Achieving maximum efficiency with the integration of Dragon Medical Practice Edition and our EHR system was an important goal for our practice, and Graffen certainly helped us get there," says Dr. Denniston. "The time savings alone has made the transition one of tremendous value."
Designed for medical practices with 24 or fewer physicians, Dragon Medical Practice Edition is the latest digital dictation software from Nuance and an ideal business solution for a professional like Dr. Denniston and his team. The software can increase overall productivity and allows faster dictation than ever before with 99 percent effectiveness. It can also type, open other computer programs, and even browse the web.
Dr. Denniston says he was especially impressed with Graffen's demonstration of the numerous medical sub-specialties and clinical terminology that Dragon Medical Practice Edition can accurately recognize. To facilitate his own particular dictation needs, Dr. Denniston currently uses a specialized microphone.
For more information about Dragon Medical Practice Edition and other Graffen product and service offerings visit http://www.graffen.com
About Graffen Business Systems
Graffen began offering dictation and transcription solutions nearly 50 years ago and continues to be a leading provider, offering handheld and desktop dictation solutions, workflow management, mobile solutions, transcription solutions, conference recording, hosted dictation solutions, and speech recognition. They have provided dictation solutions to law firms, healthcare practices and networks, hospitals, local and federal government agencies, educational institutions, accounting practices, law enforcement, transcription service companies, and commercial businesses. Whether an organization has two people or more than 2,000, Graffen can provide the right system to meet an organization's requirements. Graffen also offers comprehensive onsite implementation and training support, so employees can immediately enjoy the full range of benefits from the chosen dictation solution.
# # #