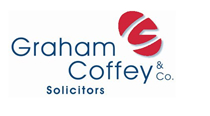 We are really pleased with the site revamp and are hoping that it will strengthen our position as a highly regarded personal injury solicitors firm in Manchester through our improved digital offerings to clients
Manchester, Lancashire (PRWEB UK) 6 December 2011
With over 10 years experience and a team of 35 staff, Graham Coffey have dealt with a plethora of claims from office accidents to medical negligence and have built a wealth of knowledge and expertise. With this in mind, they looked for a digital solution that would adequately reflect their current standing and quality offering.
The new site was designed with a focus on providing both existing and prospective clients with user friendly information that steered clear of complicated legal jargon and instead presented simple and comprehensive advice on claim entitlement and the claiming process. Case studies were included to accompany service pages, providing clients with a greater understanding of previous claims and the results achieved.
Alongside the new service pages, a blog has also been added. This platform was developed to offer an insight into the team at the firm, the cases they have dealt with and their successes. Latest news and developments in the industry are also communicated and commented upon here.
The revamp of the site is part of an exciting chapter in Graham Coffey's personal injury ventures as they continue to move from strength to strength, and their newly enhanced digital solution looks to become a successful addition to the firm.
As Peter McCullough, partner at the firm adds "We are really pleased with the site revamp and are hoping that it will strengthen our position as a highly regarded personal injury solicitors firm in Manchester through our improved digital offerings to clients"
# # #