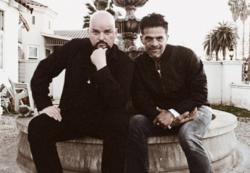 Our mission was to create a real experience and an unforgettable day of enjoyment and entertainment where our Brands not only display their unique products, but also interact and enjoy themselves in the process said Yvette Morales
Beverly Hills, CA (PRWEB) February 06, 2013
BEVERLY HILLS – The Beverly Hills will be a prime go-to destination during the electrifying 55th Annual Grammy Music Awards weekend when YM & Associates hosts its first annual Grammy Awards Gifting Suite Experience. The event, which will be held Saturday, February 9, with special guest performances by Alain Johannes is a touring member of "Them Crooked Vultures" and is currently with "Sound City Players" fronted by Dave Grohl, of the "Foo Fighters". and Joey Castillo formerly of "Queens of the Stone Age", introduces some of the newest, must-have products from companies looking for an exciting and unique opportunity to promote its brands. Additional performers will include Jeremiah Pagan, Angel Lopez, JMParis, Aura, Jaysin Voxx, Pop Noir, MC Imprint and more.
YM & Associates, a boutique Public Relations, Marketing and Branding agency based in Beverly Hills, is known for its personalized approach to client relations in the entertainment and business industry in order to help gain maximum exposure. Now, the agency is taking its skills to an entirely new level with world-class style to generate more exposure for brands that want to introduce products to the Entertainment Industry at an elegant and amazing venue hosted by YM & Associates.
Brands for the event already include items in beauty, music, apparel, hair products, hand bags, jewelry and more. Some of the brands are: LA Estate Rentals, a high-end luxury property rental company which caters to the stars; Edge Music Network, a global interactive music network that provides live and on-demand digital broadcast content via a variety of channels, and Be-You-T-Full, by author Dr. Beth Haney, DNP, a book that educates people on simple cosmetic treatments to look and feel their best. Brands also include What A Betty, a line of unique vintage style hair accessories, Daireds Salon and Spa Pangea, offering luxurious spa and body products and many more.
Invited celebrity guests will include past and present nominees and presenters. Celebrity attendees will participate in the event to celebrate the 55th Annual Grammy Awards season by walking the Red Carpet, while receiving high-end gifts, enjoying hors d'oeuvres and exquisite wine – a true experience.
A partial guest list confirmed by their publicists include, Gene Simmons, Paris Hilton, Adam Rodriguez, Nikki Sixx, Courtney Bingham, Taylor Armstrong, Vicki Gunvalson, Sean Stewart, Tamra Barney, Omar Akram, Elle Varner, Katrina Parker, JMParis, Aura, Jaysin Voxx, Pop Noir, MC Imprint, Carla Gonzalez, and many more.
"We aspire to put on an event that Music Artists, Celebrities as well as the Brands would be able to enjoy as their products are seen! Our mission was to create a real experience and an unforgettable day of enjoyment and entertainment where our Brands not only display their unique products, but also interact and enjoy themselves in the process," said Yvette Morales, Founder of YM & Associates.
"This will be our first annual event, so we are looking at every possible angle where we can make this one of the most talked about parties during the 55th Grammy Awards season," she said. "We have a great team that is dedicated at YM & Associates, it consists of a collaboration of top notch professionals in the field of PR, Marketing, Branding and client service. This includes efforts from experts such as Kelly K., Kelly Bennett, Maria Arzola, Deborah Griffin, and Garrett Thomas. YM & Associates strives to create a lasting experience with this event."
YM's Grammy Award 2013 Gifting Suite Experience is an exclusive, invitation-only event held in a private location in the Beverly Hills. For talent requests, RSVP (at) YM-PR (dot) com, Media Requests at Media (at) YM-PR (dot) com. For additional information about the event, please contact Yvette Morales, YM & Associates 949-244-2769 or by e-mail at YMoralesY (at) YM-PR (dot) com.