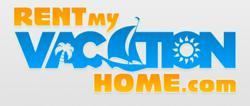 One and Done you on 83 Web sites
Orlando, Florida (PRWEB) November 22, 2011
Rent My Vacation Home is having a special Grand opening where Vacation Home Owners can try the Rental service on a trial basis. A trip to Maui is available as well for vacationers and home owners in an office drawing.
This Home Vacation rental travel service is unlike any other as it has 83 regional offices where representative work with local Travel agents and Hotel representative's .The Interactive map shows the closest office to a vacation home.
Rent My Vacation Home has a Number 1 page ranking on Google but they do more than just have one office with an internet presence. Rent My Vacation Home has the reservation system built into the reservation and guarantees the stay for Home Owner and Renter with Money Back.
If you need rentals you can list on 83 web sites with over 70,000 Home owners with one form and done. The Sites are specialized by city and no risk to try on 83 Major Web sites.
The ski season is represented by 10 web sites and many Ocean and Lake Sites also. Travelers can now bring their pets when traveling and sites are dedicated to all small pets even cats. Before you cram the families into a Hotel room try Rent My Vacation Home Dot Com (http://www.rentmyvacationhome.com)
For more information Contact 800-699-7684.
# # #