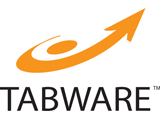 TabWare will help us ensure our equipment functions at the highest level possible in order to maximize asset performance
Greenville, SC (PRWEB) May 02, 2012
AssetPoint, a leading provider of (EAM) Enterprise Asset Management and (CMMS) Computerized Maintenance Management Software solutions, announced Grande Cache Coal Corporation has selected TabWare CMMS/EAM solution to manage their mining and coal processing assets near Grande Cache Alberta, Canada.
Grande Cache Coal (GCC) is an Alberta-based metallurgical coal mining company whose experienced team of coal professionals is managing mining operations that produce metallurgical coal for the steel industry. GCC holds coal leases covering over 29,000 hectares containing over 300 million tonnes of coal resources in the Smoky River Coalfield located in west-central Alberta.
Grande Cache Coal Maintenance Superintendent/Surface and Underground Mines, Luc Robitaille said, "It was important to find a solution that easily aligned with our current and best practice maintenance approaches to safely manage and maintain the organization's Plant and Mobile operating assets throughout the entire life cycle of activities, from asset acquisition through asset disposal. TabWare will help us ensure our equipment functions at the highest level possible in order to maximize asset performance."
AssetPoint (http://www.AssetPoint.com) has been a leader in CMMS/EAM solutions for over 30 years, and its TabWare CMMS/EAM solution is designed by maintenance professionals for maintenance professionals. TabWare is easy to learn, easy to use, and easy to own, so companies are able to get up and running quickly. AssetPoint offers flexible deployment options, including a Cloud computing solution (SaaS) or on-site for companies who want TabWare on their own servers. TabWare is the leading EAM solution for companies who want full functionality without the expense, resources and time other solutions demand. TabWare is proven to maximize asset performance, resulting in reduced operating costs and higher profit margins.
AssetPoint Executive Vice President of Sales and Marketing Paul Crist said, "We are happy to welcome Grande Cache Coal as an AssetPoint customer. Our TabWare CMMS/EAM solution has rich functionality that is easy to use and easy to learn, and our proven experience in the mining industry will certainly bode well towards the success of this project. Tracking equipment is crucial for mining operations, and TabWare makes it easy, letting maintenance workers increase their wrench-time while reducing keyboard time. We look forward to working closely with the GCC team as they commence their implementation of TabWare."
About AssetPoint:
AssetPoint, makers of TabWare Express, is the leading provider of EAM solutions for companies whose success depends on the performance of their assets. For over 30 years, AssetPoint has led the market in helping customers control their maintenance costs, optimize spare parts inventory, streamline procurement and improve management, command and control.
Designed by maintenance professionals for maintenance professionals, TabWare Express is easy to learn, easy to use and proven over time to be the most effective product in the market. That's why tens of thousands of users trust their critical assets to TabWare each and every day.