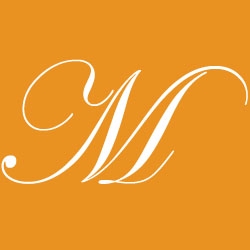 Grand Miramar Club and Spa has received recognition for their amazing location, and world class service. Guests of this hotel have remarked that this is the best located hotel in Puerto Vallarta, with the best view
Las Vegas, Nevada (PRWEB) November 01, 2012
Grand Miramar Club and Spa is a beautiful upscale resort that is located in the mountains high above Puerto Vallarta, and has recently undergone construction adding a beautiful tower to their property. Everyone has been wondering when all of the renovations and the addition would be over. Recently, this luxury resort announced that Grand Miramar Club and Spa has completed their last tower and are ready to welcome new visitors into these new rooms. This is an exciting time for visitors that are anxiously waiting to see what has been going on with the Grand Miramar Club and Spa.
Grand Miramar Club & Spa has completed their last tower just in time for all of the fall festivities that Puerto Vallarta is known for. Guests for the fall season can enjoy touring this property and viewing all of the upscale accommodations. This tower is made up of units that have granite countertops, tile flooring, and cutting edge technological devices. The kitchens are state of the art, and all of the décor is handpicked, to give this boutique resort a personal feel. From an initial reaction, guests are walking away from the Grand Miramar Club and Spa impressed with this new luxury tower.
One of the best perks of Grand Miramar Club and Spa is the amazing view that the guests have, because of this resort's phenomenal location. Most of the hotels in Puerto Vallarta are located in the city, but from the top of a mountain, Grand Miramar Club & Spa has the best view of the town. This resort offers a quiet and beautiful getaway, for guests looking to escape the frenzy of the city. This new tower boasts an even better view of Banderas Bay, which is exciting for future guests. This tower is the perfect addition, to an already amazing hotel.
The Grand Miramar Club & Spa has received recognition for their amazing location, and world class service. Guests of this hotel have remarked that this is the best located hotel in Puerto Vallarta, with the best view. This is why many travelers are excited at the prospect of staying in this brand new tower. Visitors that frequent Puerto Vallarta have taken notice of the Grand Miramar and are already booking rooms in the new tower for next summer. This is an amazing time for this upscale hotel that already offers unique amenities, and amazing spa services to their guests. Now they take luxury a step further by offering some of the newest accommodations, with the best views, in all of Puerto Vallarta.
# # #
Contact information:
Grand Miramar Club & Spa
Paseo de los Corales # 139 Conchas Chinas
Puerto Vallarta, Jalisco
Member Services USA/CAN: 1-877-839-3927
Reservations USA/CAN: 1-877-874-8901
FAX USA/CAN: 1-800-491-2906
Email: memberservices(at)grandmiramar(dot)com
Website: http://www.grandmiramar.com