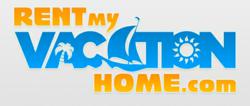 The Reservation system works like Holiday Inn but for Houses.
(PRWEB) November 25, 2011
Rent My Vacation Home grand opening today Black Friday November 25th 2011. All 83 stores will be open with specials on line and at offices starting Midnight.
Rent My Vacation Home dot com is giving away a trip to Maui, Hawaii at a drawing for the opening. For a short time they are also having a trial for Home owners to list their home. This is only for the first 100 Home Owners that apply to try the service and see how they like the 83 web sites and local offices. All home owners are guaranteed rentals or the membership is refunded.
Mr. Sunny the animated character will be at several offices with special prizes you can win on line. There will be several how to clinics on line and at offices. Some of the topics will be How to pay for Vacation home rentals and do we leave a deposit? Also Why it is not a good idea to pay in advance with cash? Best Selling Author Mr. Jay with his new Book "How to Rent vacation Homes for fun" will be on hand at several offices and customers may receive an autographed copy of the Book Friday at any of our offices.
Rent My Vacation Home is 25 years old and this new technology seen today took 5 years to develop with leading computer experts from around the world. This new technology to search and alter 83 web sites at once is new to this industry and just developed. Rent My Vacation Home is the only company to offer a money back warranty for the home owners and travelers in the industry with this system.
Rent My Vacation Home ( rentmyvacationhome.com)reservation system was built based on the Holiday Inn reservation technology. This same technology is now available to homeowners and travelers to book reservations the same way. The system works just like Holiday Inn, just point and then search and reserve the House. If you are traveling over the Holidays be safe and make reservations while insuring the trip against any thing that goes wrong.
The top 13 reasons listed by Rent My vacation Home dot com to use the site are below:
1) On the Front Page of every search engine and listed World Wide for Vacation Home Rentals.
2) Membership with optional Free Credit Card Reservation Check out System . (Built into the Listing not a separate site.)
3) With 83 Offices and Web Sites work with your local Hotels and the US Travel Association Network on Over Booked Rooms to get you Rentals in your Area.
4) 12 Pictures included with Membership.
5) Membership Cost is Ten Cents (.10) per web site and office per Month.
6) Included for Sale and/or for Rent in the same Membership price.
7) Have been in Business since 1984, over 25 years of Vacation Home Rentals and have Over 70,000 Listed Homes .
8) Insure the Vacationers Trip Against Fraud . Guarantee Your Rental Home Exists and is being rented.
9) Money Back Policy if you do not get a Rental.
10) Membership includes optional Free Travel Guard Check out System Built into your Listing. (You no longer need Security Deposit).
11) Read the Testimonials from the 70,000 Current Customers who Rent Vacation Homes with our Service.
12) 30 Million Visits a Year to the Rent My Vacation Home Network (RMVH) of 83 Sites and offices .You will be listed in the Travel Portal for Travel agents and the local Hotel Reservation system in your area.
13) We saved the Best for Last, "Owners " and " Renters Testimonials " Read about what people like you say and Think.
For More information call 800-699-7684
###