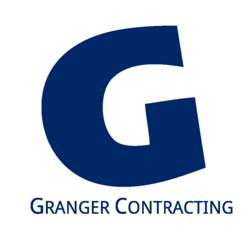 Chesterfield, MO (PRWEB) July 09, 2013
Granger Contracting Company has launched their newly redesigned website, http://www.grangercontracting.com.
The unveiling of the new logo and revamped website completes an almost yearlong effort to rebrand the company and upgrade their online presence. The website allows people to navigate through service offerings, review case studies, and read about the company's 30 year history. Matt Levenson, Co-Owner and Executive Vice President of Granger Contracting says, "I'm thrilled to see the new version of our website launched. It is a true reflection of the great work we are doing across the country every day."
In addition Granger Contracting can be found on Facebook, Twitter and LinkedIn.
Granger Contracting Company, Inc. is a national retail specialty contractor dedicated to meeting the unique needs of retail clients. With 30 years of experience, the company provides highly scalable and customizable installation, construction, maintenance, logistics and program and project management services designed to help clients achieve their objectives in a constantly evolving retail environment.
Granger Contracting Company, Inc. is a wholly owned subsidiary of GNH Services, Inc.