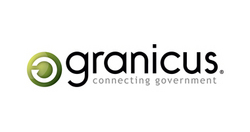 Granicus is proud to provide an open and extensible API to inspire creative new ways to advance government transparency and efficiency
San Francisco, CA (Vocus) October 28, 2010
Granicus, an award-winning cloud computing provider for government transparency, efficiency, and citizen participation, today announced the launch of its new Open Platform API and Certified Partner Network which gives government agencies the tools to increase transparency, efficiency, and innovation. Now, developers can access Granicus data to build custom solutions that confront pressing government information challenges. Also, through proven integrations with Granicus Certified Partners, agencies can provide better services to citizens while improving cost-efficiency. Agenda management partners, Laserfiche, Daystar Computer Systems, and Questys Solutions, are the first to be certified in Granicus' new Partner Network.
"Granicus is proud to provide an open and extensible API to inspire creative new ways to advance government transparency and efficiency," said Tom Spengler, Granicus CEO and Co-Founder. "Our open architecture and API have enabled us to build a reliable partner network of best-of-breed technologies. We want to ensure our customers have the utmost flexibility and confidence when choosing a solution to move their agenda, recordkeeping, and public information processes into the digital age. That's why we're offering partner integrations that are tested, proven, and certified."
Granicus' new Open Platform API enables powerful integrations between Granicus and third party systems to deliver unified workflows that can boost government performance in many areas – agenda management, live meeting management, public recordkeeping, citizen engagement, bill tracking, and more. Clients, partners, and qualified third party developers can build custom solutions or integrate with existing technologies through the API. It's included with the Granicus Open Platform or available upon request to qualified developers and partners.
"Our API and Certified Partner Network helps Granicus solve unique business problems with unique solutions. Our goal is to allow agencies to take advantage of technology that best fits their needs, without forcing them into a one-size-fits-all solution," said Jay Kilian, Granicus API Manager. "Today, governments need automated workflows to move seamlessly between multiple applications to be more effective in their jobs. Our Certified Partner Network offers integrations government can trust."
The Granicus Certified Partner Program is a growing network of companies that have demonstrated high levels of customer success, experience, and expertise. Agenda management providers, Laserfiche, Questys Solutions, and Daystar Computer Systems have excelled in all these areas. As a Certified Partner, they have met rigorous testing, workflow, documentation, training, and support requirements. Granicus' integrations with these companies enable governments to capture and manage legislative information with maximum efficiency and accuracy. The end result tightly integrates government records—audio, video, agendas, and supporting documents—into a digital public record that's conveniently accessible to staff and citizens online anytime, anywhere.
Additional Resources

About Granicus
Granicus, Inc. is the leading government cloud computing provider for transparency, efficiency, and citizen participation. It offers the first cloud platform and product suites designed specifically to help government agencies establish meaningful connections with citizens. It has been recognized the past three years for being one of the fastest growing company private companies in the U.S. and Silicon Valley by Deloitte LLP and Inc. Magazine.
# # #