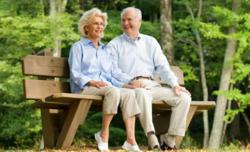 San Diego, CA (PRWEB) January 23, 2012
Grant, Hinkle and Jacobs, a leading provider of San Diego Life Insurance and Business Succession Planning announced today new life insurance options for 2012.
With so many types of insurances that are available in the market today – deciding about the best life insurance that is available to protect loved ones is one of the most important decisions in life. Customers choose home insurance, car insurance, and health insurance on a daily basis. It is important for people to consider life insurance as well. Life insurance is actually one of the most important type of insurances - it has the power to protect family and loved ones, as well as finances for all parties involved.
The Partners at Grant, Hinkle and Jacobs are specialists at structuring insurance to allow the insured to continue accomplishments after death. Whether this is creating a life insurance account that funds a grandson's education trust, or the integration of succession planning - Life Insurance Policies are one of the few financial vehicles that can dictate how the policy holder wants funds allocated and provide the source for the actual funding.
For 2012, the primary reason for life insurance has not changed. Life insurance is still intended to simply provide for family or loved ones after the policyholder has passed away and is unable to. The important aspects that have changed all relate to taxation, types of insurance and the use of insurance as an investment. With tax law changes it is more important to understand the ramifications of life insurance now more than ever.
To learn more about San Diego Life Insurance, please email info(at)ghjinc(dot)com or call 858-350-4000.
About Grant, Hinkle and Jacobs
Grant, Hinkle and Jacobs is second generation firm focused on delivering Life Insurance Services, Asset Protection, Wealth Transfer Planning and Business Succession Planning. With their long successful history of delivering services the Partners and staff at Grant, Hinkle and Jacobs have become known for their ability to deliver the absolute best solutions for wealthy families, business owners and planning professionals. With a rare combination of Law Degrees, Certified Financial Planner designations and deep understanding of complex Taxation and Business laws and operations, GHJ is ready and able to serve their customers with proven qualifications and expertise, backed by industry leading customer service. To learn more about Grant, Hinkle and Jacobs, please call 858-350-4000 or visit http://www.ghjinsurance.com. Local customers can also stop their San Diego office at;
Grant, Hinkle and Jacobs
462 Stevens Avenue, Suite 302
Solana Beach, California 92075
###