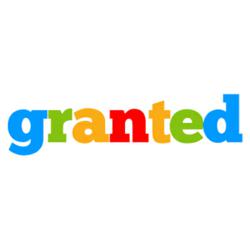 Pasadena, CA (PRWEB) July 10, 2012
Searching for jobs has become increasingly complicated in the current economy. However, a new site is striving to change all that. Meet Granted.com, a job search engine that's designed to take your job search to the next level.
In production for more than a year, Granted.com is poised to take over the job search market with its high level of functionality and usability, surpassing the likes of Indeed and SimplyHired, and providing a valuable resource to those in need of employment.
Over the next several months, the site will roll out a variety of features that cater to job seekers and employers alike. All users have to do is conduct a simple search. Then, at no cost to them, they'll gain access to thousands of job opportunities from as many websites all across the Internet. Job boards, employer websites, newspapers, and more are all included in the search results, so you get the most complete look at the job market for your industry at any given time.
Regardless of industry, you can find positions listed in your chosen field and in your area. Applying to jobs from within the site is easy as well, allowing job seekers to upload resumes and apply on the spot. For many, this will save a considerable amount of time and provide a simpler way to find employment than many other sites offer.
Once the full feature set goes live, users can expect to enjoy the most robust job search engine online.
About Granted.com
Granted.com was founded by Harrison Barnes in 2012 as a part of the Employment Research Institute. It is a comprehensive job search engine based in Pasadena, CA.