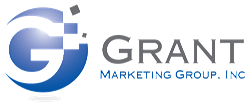 San Diego, CA (PRWEB) March 31, 2015
Because the Internet is so effective at attracting customers and growing profits, America's small businesses are among the nation's most enthusiastic web users. This fact led the San Diego and Imperial Valley Network, a member of the Small Business Development Center (SBDC) of California, to engage Grant Marketing Group to rebuild their web presence to match their ongoing mission.
An impressive non-profit, the SBDC's mission is to build economic vitality in local communities, fostering job creation and improved quality of life across California. To accomplish this, the SBDC utilizes counseling, business education, and special programs focused on the needs of local entrepreneurs and small businesses.
The Internet marketing and website development agency was tasked with redesigning and redeveloping a web portal that would raise the SBDC profile, drive clients to its consulting arm, grow attendance at dozens of seminars and events, and increase the online credibility of the organization. Chosen for their proven track record and knowledge of small business needs, Grant Marketing Group helped focus the diverse interests on the project committee to deliver a modern, clean, scalable, mobile friendly, and functional website that will help SBDC grow and prosper as it builds an even stronger small business community.
A full service website development and Internet marketing agency, Grant Marketing Group offers nearly a decade of experience in website development, Internet marketing, search engine optimization (SEO), eCommerce, social media development, and online branding. Grant Marketing Group enhances its business relationships and client base by focusing on client needs rather than volume business. This boutique structure attracts and maintains clients that seek to unleash the business potential of the Internet.
In addition to its work on behalf of public agencies, Grant Marketing Group serves both public and private clients in a variety of industry groups offering enhancements in lead generation, eCommerce, and branding for companies and organizations nationwide. For more information, please visit http://www.GrantMarketingGroup.com.