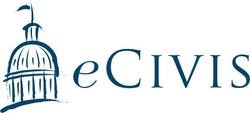 Los Angeles, CA (Vocus) September 29, 2010
eCivis®, the nation's leader in online grants information and grants management, recently announced client contract renewals for August 2010. By utilizing eCivis, clients lower grant research and analysis time by over 90%, resulting in dramatic improvements in grant wins-per-applications ratio, which is why over 95% of eCivis clients renew their subscriptions with eCivis' Grants NetworkTM ("GN").
With eCivis' grants management software solutions, organizations are able to quickly locate and analyze grant funds and manage and report on ARRA funds, using OMB-compliant, single-click reporting functionality. A few renewing clients of eCivis Grants Network for August 2010 included:

City of Portsmouth, VA
City of Wichita, KS
United Way of Knoxville
eCivis Grants Network is an enterprise-wide, web-based software solution consisting of three industry leading products that includes Grants Network: ResearchSM, Grants Network: Tracking & ReportingSM, and Grants Network: KnowledgeBaseSM. Grants Network: Research assists organizations in finding the best available funding opportunities and Grants Network: Tracking & Reporting provides organizations with the most effective and industry-leading, web-based grants management and reporting system. Grants Network: KnowledgeBase provides organizations with the tools to build exceptional grant knowledge and to significantly improve their internal grant processes and procedures. When customers choose eCivis Grants Network, they can be assured that they are receiving the leading grants management software solution that can and will improve their grant funding.
About eCivis
eCivis® Grants Network™ is the nation's leading grants management software system and the ideal platform for improving public and private grant-active organizations' grants performance. For more information about eCivis, visit http://www.ecivis.com.
###