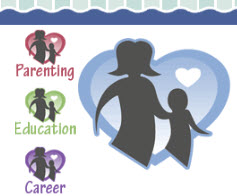 Thanks for this website which gives me helpful advice in knowing and learning parenting techniques. This site is not only for single moms, it is also for moms who would want to learn more about parenting; Great site!
Fort Collins, CO (PRWEB) December 20, 2011
Single moms have a lot to go through. They have to manage all the bills, manage their jobs or education – and then come home to their primary job, being a mom. Parenting is not easy because there are many things involved to keep children happy. Our website, Single Mom Parenting Help, has many articles, resources and general tips that cover a variety of parenting topics. Some of the topics that are covered are like how to raise children, homework help, proper routines and behaviors, healthcare and nutrition, and how to maintain a nice relationship with your children.
The goal at SingleMomParentingHelp.com is to provide insightful information for women from every background to help them manage the role of parenting on their own, and live up to all expectations.
This website was set up to help supply single moms with useful and relevant information that they can put to use in their day to day life. We encourage single moms to interact by commenting and asking questions and replying to other single moms in the same position to learn new ways and methods to raise their children.
The more you know about parenting and other issues of being a single parent, the more obstacles you will overcome being a single parent. The sole purpose of this website is to provide good information that you can learn from and get new approaches as to how to raise your children.
Some topics that are covered on Single Mom Parenting Help are:

Activities to do with your child
Great Places to take Kids
Information on taking care of children 0-18 years
Childcare for infants and toddlers
Child's Behavior
Kids Nutrition
Children's Health
Special Needs for children
Home Improvement ideas for kids room (even on a budget!)
Snacks and recipes for all picky eaters
This site help single moms with simple day to day procedures and how to overall maintain a nice family relationship. The goal at Single Mom Parenting Help is to successfully have you be a parent so that you can enjoy one of the best joys for a mom!
Single Mom Parenting Help is also part of a network of sites which include three other websites which cover a variety of topics such as career help, education help, choosing grants for single mothers, and other financial help for single moms. These are websites that are catered towards single moms and cover a variety of topics. Each of these websites also has its own newsletter in which we send out some articles and other updates. Keep connected with the Single Mom Help Network.
Single mom financial help network of websites is also on twitter and Facebook, which gets updated regularly with latest articles. We encourage conversation with all our fans and to interact further and use these social media platforms to better get our ideas and visions across to single moms! At single mom financial help, the goal is to create a strong community using the multitude of online resources. Our YouTube channel is also full of informational videos, updated every so often with some good tips and feedback from our viewers greatly appreciated! Visit our channel to view helpful videos. Time to time we hold contests, the contests in the past have been successful and have yielded great results and the plan is continue doing them in the future. .
The single mom help network also has a common forum across the four sites in which single moms can interact with each other and share advice and ask other single moms questions. We want to establish friendly community in which single moms can feel comfortable interacting on.
Single mom Parenting Help is one of the best online resources to help single moms out, as well as our other websites.
###