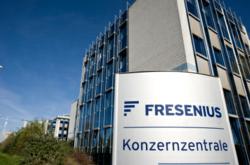 San Diego, CA (PRWEB) August 08, 2012
The dangerous product lawyers at Estey & Bomberger, LLP recently launched a new GranuFlo lawsuit information website (http://granuflolawsuit.net) for dialysis patients and their families. The new website provides information about the recent FDA warning regarding two popular dialysis products, GranuFlo and NaturaLyte, both made by Fresenius Medical Care, and the serious risks they present.
Nearly 1,000 adverse events have been by dialysis patients related to GranuFlo and NaturaLyte. The New York Times reported on June 15, 2012 that, the FDA is investigating whether the Fresenius Medical Care, the nation's largest operator of dialysis centers, "violated federal regulations by failing to inform customers of a potentially lethal risk connected to one of it's products."
The article further went on to say that last November, according to a memo from Fresenius Medical Care to physicians practicing at the company's own dialysis centers, at least 941 people have suffered sudden cardiac arrest while undergoing dialysis with GranuFlo. Other doctors at dialysis centers not operated by Fresenius Medical Care were warned of the adverse events only in late March 2012, after the FDA received an anonymously submitted copy of the company's internal memo.
The FDA issued a warning to doctors about possible dosing errors on May 25, 2012. Physicians treating dialysis patients use acid products like GranuFlo and NaturaLyte to neutralize acids that build up in the bloodstream. The acetate or citrate convert to bicarbonate during dialysis, an alkaline substance. According to the FDA warning, it was discovered that GranuFlo and NaturaLyte could raise bicarbonate levels too high. Because kidney patients are sometimes prescribed bicarbonate outside of dialysis, the combination of prescribed bicarbonate and concentrates like GranuFlo or Naturalte could lead to metabolic alkalosis or even death.
On June 27, 2012, the FDA released a Class I GranuFlo and NaturaLyte recall. Class I recalls are the most serious type or recall and involve situations where there is a reasonable concern that the product or device could cause serious adverse health consequences or even death.
Patients who have suffered serious injuries while undergoing dialysis may contact Estey Bomberger for a free consultation. For more information, visit http://granuflolawsuit.net or call (888)869-3020.
About ESTEY BOMBERGER | GranuFlo Lawsuit Lawyers
ESTEY BOMBERGER is a California-based personal injury law firm representing clients nationwide. With more than 70 years of collective experience, the product liability attorneys at have recovered millions of dollars in verdicts and settlements from those injured by dangerous pharmaceuticals and defective medical devices.