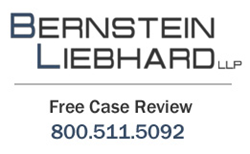 Our Firm is representing numerous individuals who have filed GranuFlo and NaturaLyte lawsuits in this proceeding, and are pleased that these cases will continue to progress.
New York, New York (PRWEB) March 10, 2015
Thousands of GranuFlo lawsuits (http://www.granuflolawsuit2014.com/) filed on behalf of individuals who were allegedly harmed by dialysis concentrates included in the 2012 GranuFlo and NaturaLyte recall continue to move forward in a multidistrict litigation now underway in U.S. District Court, District of Massachusetts. According to an Order dated March 6th, the parties have agreed to amend the discovery schedule to, among other things, extend Phase I discovery by one week, through March 20, 2015.The Order further addresses the selection of additional bellwether cases for trial. (In re Fresenius GranuFlo/Naturalyte Dialysate Litigation, MDL No. 2428)
"Our Firm is representing numerous individuals who have filed GranuFlo and NaturaLyte lawsuits in this proceeding, and are pleased that these cases will continue to progress. While this Order does extend Phase I discovery somewhat, it will allow the Court to maintain the previously agreed upon bellwether schedule, so that trials will still be able to commence in early 2016," says Sandy A. Liebhard, a partner at Bernstein Liebhard LLP, a nationwide law firm representing victims of defective drugs and medical devices. The Firm continues to evaluate GranuFlo and NaturaLyte lawsuits on behalf of individuals who allegedly suffered heart attacks, strokes, and other life-threatening cardiovascular events due administration of the dialysis concentrates.
Dialysis Litigation
According to court documents, more than 2,600 GranuFlo lawsuits are currently pending in Massachusetts federal court, all of which accuse Fresenius Medical Care of failing to provide adequate warnings regarding the serious cardiovascular risks associated with GranuFlo and NaturaLyte, two dialysis concentrates used to remove toxins from the blood of patients undergoing hemodialysis treatments. The lawsuits were all filed after the U.S. Food & Drug Administration (FDA) announced a Class I recall of the products in June 2012. The recall followed Fresenius's March 2012 notice to dialysis clinics nationwide about certain issues associated with the two products that could place patients at risk for heart attacks, strokes, and other deadly cardiovascular events.
Court records indicate that in accusing Fresenius of concealing its knowledge of these issues prior to its public notification, plaintiffs in GranuFlo lawsuits point to a 2011 internal memo in which the company notified dialysis clinics in its own network about certain dosage adjustments needed to ensure the safety of patients treated with GranuFlo and NaturaLyte. They question why Fresenius waited until March 2012 to inform thousands of other facilities that also used the two products about this serious concern.
Dialysis patients who experienced life-threatening cardiovascular events that were allegedly caused by GranuFlo or NaturaLyte may be entitled to join this growing litigation. To learn more about filing a GranuFlo lawsuit, please visit Bernstein Liebhard LLP's website, or the Firm's Facebook page: https://www.facebook.com/granuflolawsuit. For additional information, and to arrange for a free case review, please call 800-511-5092.
About Bernstein Liebhard LLP
Bernstein Liebhard LLP is a New York-based law firm exclusively representing injured persons in complex individual and class action lawsuits nationwide since 1993. As a national law firm, Bernstein Liebhard LLP possesses all of the legal and financial resources required to successfully challenge billion dollar pharmaceutical and medical device companies. As a result, our attorneys and legal staff have been able to recover more than $3 billion on behalf of our clients. The Firm has been named by The National Law Journal to the Plaintiffs' Hot List, recognizing the top plaintiffs firms in the country, for the past 12 consecutive years. Bernstein Liebhard LLP is the only firm in the country to be named to this prestigious list every year since it was first published in 2003.
Bernstein Liebhard LLP
10 East 40th Street
New York, New York 10016
800-511-5092
ATTORNEY ADVERTISING. © 2015 Bernstein Liebhard LLP. The law firm responsible for this advertisement is Bernstein Liebhard LLP, 10 East 40th Street, New York, New York 10016, 800-511-5092. Prior results do not guarantee or predict a similar outcome with respect to any future matter.
Contact Information:
Sandy A. Liebhard, Esq.
Bernstein Liebhard LLP
info(at)consumerinjurylawyers(dot)com
http://www.granuflolawsuit2014.com/
https://plus.google.com/115936073311125306742?rel=author