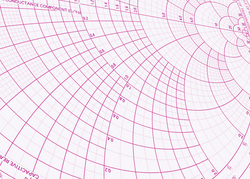 While math is a universal language, English is not
San Diego, CA (PRWEB) October 14, 2009
The free math resource website, PrintFreeGraphPaper.com, will begin translating their English website into different languages with the help of their online community.
"While math is a universal language, English is not," said website creator Jeremy Hughes. "The sheets of graph paper our users print are language-independent, but since the website is in English, it makes it harder for non-English speakers to use."
To facilitate the translations, Mediawiki was installed on sister website PFGP.com. The software, which also powers the popular online encyclopedia Wikipedia, allows for multiple users to edit an online page.
On PFGP, different pages were created for different languages. Users can see the original English text, and type in their translation below. Users can also edit previous works to help improve and refine the translations. As the translations mature, the text will be used to create the translated version of the original English website.
Among the more popular languages, such as Spanish, French, German and Portuguese, there are several eye openers; Klingon, the language of the fictional Star Trek warrior race, and Sindarin, an Elvish language created by JRR Tolkien for the Lord of the Rings world, are also included.
"When we set out to have the site translated, we wanted to make sure it was translated in as many different languages as our users read and speak. While many may not be searching for graph paper in Klingon now, it is the most spoken created language by number of speakers, and by building these translation pages it showcased our commitment towards diversity while allowing us to express our good-humor; keeping the project from being mundane."
On the website, users can print without charge regular sheets of graph paper as well as specialty types of graph paper that are expensive and difficult to find in the real world. Graph paper is commonly used by math students for plotting mathematical functions, but is also used for a wide range of uses including drawing diagrams, sketching, making quilting patterns, and creating maps of video game environments.
PrintFreeGraphPaper.com, created by Jeremy Hughes in 2005, serves an online community averaging 6,000 daily visitors around the world. The website offers over 150 different types of graph paper, with different types of Cartesian, engineering, polar, isometric, hexagonal, probability, Smith chart and logarithmic graph paper.
###