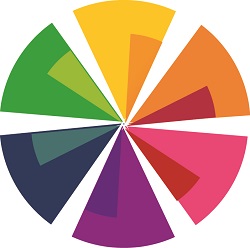 Design is an opportunity to continue telling the story, not just to sum everything up.
-Tate Linden
(PRWEB) June 28, 2013
A comprehensive new graphic design service has launched, offering marketing firms and business owners the chance to choose from a range of design, illustration and desktop publishing services in a bid to change their bottom lines. Artwork Abode has been a trusted partner for many clients for over a decade, and their highly experienced designers and team of staff can provide bespoke artwork for any business purpose.
"We believe the graphic design services that we offer are second to none," says Sr. Art Director of Artwork Abode. "From children's book illustration to EPC vector artwork, we have a wide range of specialties which can truly benefit a number of businesses, and our levels of customer service ensure that the client is involved in the process from conception to delivery."
Artwork Abode's graphic design service is perfect for the businesses that need leaflets, flyers, brochures or posters delivered on time and under budget. Whether it is a book cover, a business card or a banner, the graphic design team at Artwork Abode can work closely with the client to establish their exact needs, before they use all of their experience to create a unique, attractive and effective design for their promotional material. Marketing Departments of MNCs and Fortune 100 companies, as well as publishers, print agencies, advertising and design agencies are all expected to find the service particularly useful.
All Artwork Abode projects meet and exceed ISO quality standards, and the team use cutting-edge design software that produces results of the highest quality. Their cutting-edge software allows them to illustrate, animate and create 3d visual images for clients so that the final product, be it a DVD cover or a storyboard illustration, looks exactly how the client wants it to look. All of the graphic design services offered are entirely customizable and flexible, because the team at Artwork Abode understand that design commissions are never one-size-fits-all. Their team is adept at creating work that adheres to client ideas, whilst bringing their own professional expertise to the table.
Various studies have been undertaken in order to establish the benefits of outsourcing graphic design to specialists like Artwork Abode. The results are clear; outsourcing is the best way for businesses to secure high-quality services from professionals. The financial advantages are also great; bringing in an expert for a defined period of time allows a business access to their knowledge and experience for less than it would cost to add them to the payroll permanently. The competition in the offshore design market is also fierce, helping to keep prices for a commission low enough to suit any budgeting demands.
For more information about outsourcing graphic design, or to see Artwork Abode's extensive list of services, visit http://www.artworkabode.com/
About Artwork Abode: A brand of Flatworld Solutions, Artwork Abode has over ten years of experience in catering to clients across the globe, Artwork Abode features a team of highly skilled graphic designers who can provide a range of illustration services for businesses.