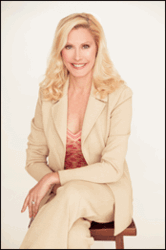 "Many individuals have come to realize that it is not necessary to stay in a dead-end marriage."
Washington, D.C. (PRWEB) November 01, 2012
Divorcing later in life has become part of a national trend. Statistics have shown that the divorce rate for people aged 50 and over has doubled in the last 20 years. In 1990, only 1 in 10 divorces was initiated by those over 50; now it is 1 in 4.
For example, take the recent news of Danny DeVito and Rhea Perlman announcing their separation after 30 years of marriage, as well as the shocker of Al and Tipper Gore divorcing after 40 years of marriage. In addition, longtime partners Jessica Lange and Sam Shepard split after almost 30 years together. It seems that, not only in the world of celebrities, couples are calling it quits and not living out their golden years together.
Christie Nightingale, Principal of Premier Match, the national upscale matchmaking service confirms this trend. "Over the past 5 years we have noticed a significant rise in potential clients who are over 50 years old that are interested in dating. I would say we have seen a 30 percent increase in the number of new clients who are older than 50 who have recently divorced," Nightingale states.
While one would think that older couples would benefit by staying together for the sake of finances, it is clear that many are choosing personal freedom over financial freedom and are moving on.
According to recent findings, Premier Match believes society in general has caused this trend. "I think many individuals have come to realize that it is not necessary to stay in a dead-end marriage. I often hear repetitive reasons of why a divorce happened; they have drifted apart, they no longer have much in common, and the passion is lost," Nightingale says. "Thankfully, in today's society, there isn't a social stigma attached to divorce. Nor is there any stigma attached to dating later in life. It also helps if the kids are grown; there aren't any financial strains attached to custody arrangements and college educations to pay for."
Apparently with so many older couples divorcing, one cannot look at the dating scene as a scene solely focused on and catered to the young. Nightingale affirms, "The older single set is really enjoying themselves. They are freshly out dating again. They have discovered a new found freedom to explore what they care about and have taken on new opportunities to date and meet new and interesting people."