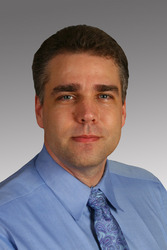 His vision for the future of enterprise risk and compliance management is one we share and are committed to help bring to market.
Atlanta, GA (PRWEB) January 30, 2009
Active Compliance, an industry leading provider of IT risk and compliance management solutions, today announced the appointment of Marc Othersen as Chief Technology Officer. In this position, he will lead the development of a next generation risk and compliance management technology by expanding current capabilities through internal development and external partnerships.
"Marc has made tremendous contributions to the fields of risk and compliance through his prior work," said Dennis Ehle, Acitive Compliance CEO. "His work as an industry analyst has helped shape the IT-GRC and enterprise GRC markets and has brought much needed clarity to both. We are very excited to have him as part of the management team here at Active Compliance to help our customers realize the value of an integrated approach to risk and compliance management."
Marc brings more than 15 years experience as a proven technology visionary. Prior to joining Active Compliance, Marc spent time as an industry analyst for Forrester Research covering the areas of IT-Governance, Risk and Compliance and the consolidation with enterprise GRC programs. He has also developed professional service programs aligned with risk and compliance management technologies while working for Deloitte & Touche, Ernst & Young, and PriceWaterhouseCoopers. He has also served as a CISO responsible for the administration and development of an enterprise information security program.
"His unique blend of practical hands-on information risk management experience combined with his knowledge of audit risk and compliance issues and methodologies has helped him identify deficiencies with current risk and compliance management programs." says George Valentine, President. "His vision for the future of enterprise risk and compliance management is one we share and are committed to help bring to market."
About Active ComplianceActive Compliance provides IT risk and compliance management applications for large IT organizations in highly regulated industries. Our flexible solutions provide the processes and technology to reduce the cost, time and complexity of complying with a wide array of regulatory mandates. By translating today's multiple regulatory requirements into measurable and testable policies and controls that are specifically relevant to IT, Active Compliance enables IT organizations to increase in-compliance rates while reducing the costs and resources needed for compliance measurement, testing, reporting and remediation. To learn more about Active Compliance, visit Active Compliance.
###