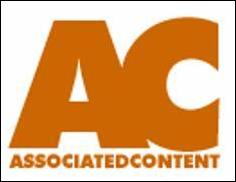 Top Gifts for Cooks Under $50
(PRWEB) November 16, 2006
Tocarra McConnell, of "small, rural" Saint Joseph, MO knows how to buy great holiday gifts for her husband – a "redneck." Truck accessories are a "sure-fire win," as are t-shirts and hats – "more than likely a redneck's basic daily ensemble." ("Buying for Your Redneck")
Self described "professional re-gifter" Tori Thompson shares best gift ideas for co-workers "without looking like a cheapskate." A candy mug is "the cheapest thing but is always loved" and etched wine glasses are a cinch (buy "dirt cheap" glasses and use an "idiot-proof" glass etching application kit). ("Dirt Cheap (but Classy) Gift Ideas for Coworkers Under $5")
Tocarra and Tori are just two of a growing legion of more than 27,000 contributors to Associated Content, a leading online publishing outlet of original multimedia content from Content Producers around the world (thus its tagline – "the people's media company"). Anyone can become a Content Producer on Associated Content, and most get paid for their published articles and video submissions.
Associated Content's full collection of Gift Guides, available at http://www.associatedcontent.com/giftguides , offers unique holiday gift ideas for everyone, with highly specific and targeted guides, such as:
"Top Ten Gifts for Your Teenage Babysitter"
"10 Christmas Gifts for Grandparents"
"Top Ten Gifts Under $10 for Teachers"
"Top Gifts for Dogs"
"How to Regift Unwanted Presents with Class"
"Top Ten Gift Ideas for Cheap Bosses"
"Holiday Gift Guide for Metaphysical, New Age Types"
"Top Gifts for Cooks Under $50"
"7 Hot Original Gifts for Your Lover Under $50"
"Holiday Gift Guide for the Super Broke"
"There are enough sites offering pointless or pirated content," says Luke Beatty, founder, president and CEO of Associated Content. "We've created a place for people from diverse walks of life to share their knowledge, passions, and expertise in a high-quality, authentic way through original articles and video content.
"We're complementing what can be found in traditional media outlets, however we publish a much greater volume of content because we have an unlimited base of Content Producers who find it very easy to publish their text and video and make money in the process."
In addition to gift guides, Associated Content offers a comprehensive library of tens of thousands of pieces of innovative consumer-relevant content of uncommon depth and breadth on virtually every imaginable topical subject. Currently, the site is growing by hundreds of new text and video submissions each day.
And Associated Content fosters meaningful social networking between Content Producers and site visitors, allowing direct connectivity to ask questions, get further information, or share experiences, insights, and opinions.
About Associated Content:
Associated Content is the people's media company – the ultimate destination site for both the inquisitive public and Content Producers from around the world. Associated Content curates and publishes a robust, ever-expanding collection of engaging, insightful, original multimedia content on the Web, connecting information seekers with the knowledge they want and the widest range of Content Producers.
To contribute your own original articles, images or video, visit Associated Content.
Contact:
Jessica Schwartz Hahn
703-478-0658
# # #