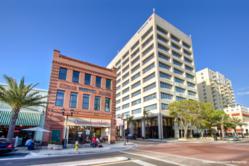 Without the help of the CRA and the City of Clearwater GreatCircle Studios would not have been able to expand within the downtown tech corridor.
Clearwater, Florida (PRWEB) May 09, 2013
City of Clearwater's Community Redevelopment Agency (CRA) has unanimously approved support for local company GreatCircle Studios. In a vote by the CRA's Board of Directors, it was unanimously agreed that GreatCircle Studios would receive a grant that has enabled the burgeoning company to expand to new offices in the downtown region.
Rod Irwin, Assistant City Manager with the City of Clearwater and Executive Director of the City's Community Redevelopment Agency said that, "The CRA is happy to be able to support the expansion of GreatCircle Studios in our Technology District, which was created in part to nurture the growth of small businesses in the IT/Software industry. The company's commitment to participate in the City's new Virtual Incubator Program – a partnership with the Tampa Bay Innovation Center to provide business incubator and accelerator services to early- and mid-stage IT/Software companies located in the Technology District – is further evidence of the company's commitment to strategic growth in the City of Clearwater. We look forward to working with GreatCircle Studios as they grow and prosper as a member of our IT/Software Technology District community."
Speaking on behalf of GreatCircle Studios, Co-Founder and President Jason Stanard said, "As a long time business owner in downtown Clearwater – and one with a rapidly expanding business – we engaged the City of Clearwater to help us expand both our company as well as the downtown tech corridor. Without the help of the City of Clearwater and the CRA, with particular mention to Rod Irwin and Denise Sanderson [Assistant Director, City of Clearwater, Economic Development & Housing Department], GreatCircle Studios would not have been able to remain in the downtown area as we continue to grow as a company. I would like to personally thank them and look forward to a long and productive relationship that helps grow the downtown Clearwater tech corridor."
The move, completed on May 6th 2013, saw GreatCircle Studios move to new offices at 600 Cleveland Street in the heart of downtown Clearwater. The move also heralds the launch of GCS's new business arm, Web Concierge, for which the company has recently added new staff, and is expected to continue to create new positions as this innovative web marketing service comes on line.
"I would lastly like to say that we are very proud to be creating new jobs within the Clearwater region," said Stanard, "Which we hope benefits the City, our company, and of course the people of Clearwater themselves."