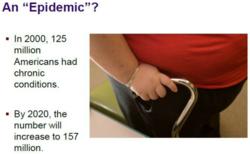 American tax dollars fall short in providing parity and financial resources for the most impactful chronic conditions in our aging society.
Petaluma, California (PRWEB) March 06, 2012
Americans must demand priority for bio-medical research with the clear focus on a greater parity in funding for chronic conditions. Bill Remak, FAIR Foundation member and patient advocate, passionately urges all patients to take action and voice their concerns by writing and calling their representatives about the disparities in research funding. The new sample prepared letter can be found here. Also visit the FAIR Foundation website to get the facts.
Bill Remak, a cancer and 2X liver transplant survivor, a former scientist, nationally recognized patient and research advocate, FAIR Foundation Board Member, Board member of the California Chronic Care Coalition and Chairman of the National Association of Hepatitis Task Force is carrying the torch together with many prominent healthcare leaders and consumer advocates on this crusade. He urges people to use the new sample letter on the FAIR Foundation website to convey this important unmet need to their representatives.
The FAIR Foundation is a national non-profit organization with thousands of members and millions of supporters in all fifty states and the District of Columbia. FAIR's Board of Directors consists of twenty-seven transplant surgeons, medical directors and patient advocates.
Remak states, "Chronic conditions that impact major segments of our society deserve a greater allocation of medical research funds. Our federal and state governments need to do better in designating medical research to prepare for better health outcomes for our workforce which will improve production and quality of life for future generations."
Remak further clarifies, "American tax dollars fall short in providing parity and financial resources for the most devastating chronic conditions in our aging society allowing cancer, heart disease and diabetes and others to erode at every family's economic prosperity."
The former United Nations (WHO) World Health Organization Director, Lee Jong-wook, after exhaustive research concluded in the 2005 WHO global report the following statement which supports Remak's claim:
"The lives of far too many people in the world are being blighted and cut short by chronic diseases such as heart disease, stroke, cancer, chronic respiratory diseases and diabetes. This is no longer only happening in high income countries. Four out of five chronic disease deaths today are in low and middle income countries. People in these countries tend to develop diseases at younger ages, suffer longer – often with preventable complications – and die sooner than those in high income countries." Ref # 0
The same 2005 WHO report also found, in the section titled "The Urgent Need for Action," the three top estimators of the economic impact of chronic diseases listed below. We highlight the last one as an underlying reason as to why funds should be dedicated adequately to chronic illnesses and diseases of aging for bio-medical research:
A) Chronic diseases are a major cost and a profound economic burden to individuals, their families, health systems and societies.
B) These costs will increase without the implementation of effective interventions.
C) Investment in interventions to control the burden of chronic diseases will bring appreciable economic benefits.
Wikipedia provides this well worded definition: Medical research can be divided into two general categories: the evaluation of new treatments for both safety and efficacy in what are termed clinical trials, and all other research that contributes to the development of new treatments. The latter is termed preclinical research if its goal is specifically to elaborate knowledge for the development of new therapeutic strategies. A new paradigm to biomedical research is being termed translational research, which focuses on iterative feedback loops between the basic and clinical research domains to accelerate knowledge translation from the bedside to the bench, and back again. Medical research may involve doing research on public health, biochemistry, clinical research, microbiology, physiology, oncology, surgery and research on many other non-communicable diseases such as diabetes and cardiovascular diseases.
The increased longevity of humans over the past century can be significantly attributed to advances resulting from medical research. Among the major benefits have been vaccines for measles and polio, insulin treatment for diabetes, classes of antibiotics for treating a host of maladies, medication for high blood pressure, improved treatments for hepatitis C, statins and other treatments for atherosclerosis, new surgical techniques such as microsurgery, and increasingly successful treatments for cancer. New, beneficial tests and treatments are expected as a result of the Human Genome Project.Ref #2
The journal of the American Medical Association states that in the United States the data from 2003 suggest that about 94 billion dollars were provided for biomedical research. The National Institutes of Health and pharmaceutical companies collectively contribute 26.4 billion dollars and 27.0 billion dollars, respectively, which constitute 28% and 29% of the total. Other significant contributors include biotechnology companies (17.9 billion dollars, 19% of total), medical device companies (9.2 billion dollars, 10% of total), other federal sources, state and local governments. Foundations and charities, led by the Bill and Melinda Gates Foundation, contributed about 3% of the funding. Ref #1
Recently on February 13, 2012, Francis S. Collins, M.D., Ph.D., Director of the National Institutes of Health wrote in his letter introducing the 2013 NIH Budget Plan, "In the face of growing global competition investment in biomedical and behavioral research and the scientific workforce will propel scientific discovery for the benefit of human health and the U.S. economy, both now and in the future." Ref #3
Remak's conclusions that disparities in research funding are negatively impacting people with chronic diseases are clearly validated by the evidence presented.
References:
0) http://www.who.int/chp/chronic_disease_report/en/
1) Moses H, Dorsey E, Matheson D, Thier S (2005). "Financial anatomy of biomedical research." JAMA 294 (11): 1333–42. doi:10.1001/jama.294.11.1333. PMID 16174691.
http://jama.ama-assn.org/content/294/11/1333.full
2) http://en.wikipedia.org/wiki/Medical_research
3) http://officeofbudget.od.nih.gov/pdfs/FY13/FY2013_Overview.pdf
# # #