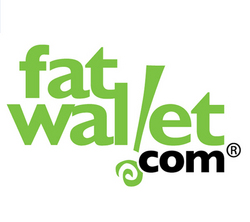 FatWallet is an exciting company that has been described as a "dotcom located in a cornfield".
Rockton, IL (PRWEB) September 8, 2010
The 7th Annual Great Place to Work® Rankings: 2010 Best Small & Medium Workplaces Presented by Entrepreneur® was announced today. FatWallet, Inc., based out of Rockton, Illinois, came in at #20 of the best small companies (50-250 employees) to work for in America.
Celebrating 10 years as a company in 2009, FatWallet has long been recognized locally for their unique workplace culture and their commitment to community enhancement. "When we first heard that we were in the running for this award, I took great pride in the attitude presented by the FatWallet employees," stated Tim Storm, FatWallet founder and CEO. "They knew we deserved to be on this list. When I saw that attitude, I knew that we truly had created a great place to work."
FatWallet is an exciting company that has been described as a "dotcom located in a cornfield". The workplace has a strong spirit of fun and games, with events like kickball tournaments for charity, pinball, foosball, shuffleboard, and monthly game days. The culture has its own unique touches like a purple cow representing the company's values and a "no miss" policy (people are not allowed to miss important family events for the sake of work). "From the beginning, Tim and I both agreed that 'work shouldn't suck'. Being chosen as one of 50 best small and medium companies to work for in America this year is a testament to our people and to that philosophy," stated April Kunzelman, Director of Human Resources.
FatWallet was selected as a winner for this list by participating in the Great Place to Work® Institute's selection process which includes a survey of FatWallet's employees based on the Trust Index© and a completed questionnaire by FatWallet about programs and company practices. The Great Place to Work® Institute evaluated the company based on five areas: credibility, respect, fairness, pride and camaraderie. The Institute's unique methodology measures the level of trust that exists between employees and management, the pride employees express about the company and the camaraderie employees share.
"Trust-based workplace cultures make a better place to work for employees and create a competitive advantage for the organization," said Ricardo Lange, President of Great Place to Work® Institute. "All of the companies selected for the Great Place to Work® Rankings: 2010 Best Small & Medium Workplaces Presented by Entrepreneur® have cultivated a trustbased work culture and have accomplished a lot of hard work in order to make it onto the list."
Selection as a winner of the list benefits the organization in many ways. Benefits include better financial performance, less employee turnover, higher levels of customer satisfaction and loyalty, greater innovative thinking and creativity, higher productivity and enhanced public perception. To see the complete list visit http://www.entrepreneur.com/greatplaces/.
About FatWallet:
As a popular online shopping resource for millions of savvy consumers, FatWallet's mission is to serve consumers with knowledge, value and guidance for making better money-saving decisions. FatWallet works closely with hundreds of merchant partners like HP, Dell, Travelocity, and WalMart to publish exclusive offers, money-saving coupons, and deep discounts featuring cash back rewards. The well-known FatWallet forums represent the pulse of FatWallet and an evolving online community where smart consumers gather to share and learn. http://www.fatwallet.com
About GREAT PLACE TO WORK® Institute: Great Place to Work® Institute has been studying and identifying best companies for more than 25 years. Great Place to Work® Institute's proprietary methodology and assessment tools examine the level of trust at an organization. Visit http://www.greatplacetowork.com to learn more about our trust assessments and Best Companies to Work For lists.
About Entrepreneur Media Inc.
Entrepreneur Media Inc. is the premier content provider for and about entrepreneurs. Our products engage and inspire every day with the advice, solutions and resources that fuel the bold and independent way entrepreneurs think.
After 33 years, nobody reaches more growing businesses. As the original magazine for the small and midsize business community, Entrepreneur® continues to be the definitive guide to all the diverse challenges of business ownership. Entrepreneur.com is the most widely used website by entrepreneurs and emerging businesses worldwide. Entrepreneur Press publishes the books that turn entrepreneurial skills into business success. To learn more, visit http://www.entrepreneur.com.
###