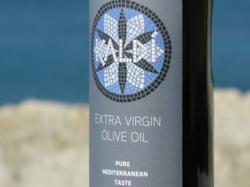 Lorton, VA (PRWEB) May 11, 2012
Kaldi - Pure Mediterranean tastes will be representing Greece's rich cultural heritage at the European Union Embassies' Open House Day. The event, a celebration of the EU, showcases the diversity of European society. For the first-time ever, Kaldi will be offering its unique Greek olive oils and tomato sauces at the Greek Embassy.
This Open House will allow visitors to taste delectable and healthy Greek cuisine, like Kaldi, and sample food from select Greek Washington restaurants. Music and dance performances from all over Greece will also be featured. "We're delighted to be part of an event that will highlight what it really means to be Greek," said Kaldi co-founder Greg Kaldes.
In just 19 months since launching, Kaldí Extra Virgin Olive Oil and Tomato Sauces from Greece have become available to customers online at kalditastes.com and at more than 30 high-quality retailers and restaurants nationwide, including two locations in Washington, DC - Cork Market and Tasting Room and Field to City. These fine Greek products have been highlighted in the Washington Post and in DC Modern Luxury. Greek-American brothers Greg and Peter Kaldes, own and operate Kaldes Brothers Trading Company, and they will be at Booth 1701 at the Summer Fancy Food Show in June.
In August 2009, the brothers founded Kaldí – Pure Mediterranean Taste to offer simple yet sophisticated Greek food that they grew up eating. With oils made from rare Greek olives, and all-natural tomato sauces that combine the freshest island vegetables with aromatic herbs and spices, Kaldí brings you the pure Mediterranean tastes of Greece.