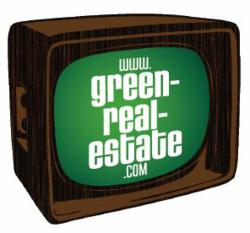 Everyday, more and more people are visiting Green-Real-Estate.com to learn how to improve their property with the environment and energy cost savings in mind
Portland, OR, Seattle, WA, Vancouver, BC (PRWEB) June 16, 2011
With growing awareness of energy and environmental issues, many people are looking for ways to reduce their impact on local ecosystems and the planet itself. Recently, the built environment has been recognized as a major opportunity for reducing energy consumption, carbon emissions, and water pollution. Because cities like Seattle, Portland and Vancouver have long been leaders in the development of environmentally sound real estate, other areas of North America are looking to the Pacific Northwest for best practices in green building design and construction.
Recently, Green-Real-Estate.com has increased its offerings of localized green building video content by expanding coverage of Cascadia's rapidly growing green building industry. Green-Real-Estate.com is riding the wave of several emerging trends that enable the site to leverage online video, social media, content curation and green building expertise to provide its users with easy-to-use tools for learning more about the concepts, benefits and how-to's of green building and remodeling where they live. Need help finding an energy auditor for your Vancouver home? Looking to buy a new, energy efficient home in Seattle? Planning a green retrofit in Portland and searching for an architect or contractor? Green-Real-Estate.com can probably help you find the local expertise and materials you will need.
Currently, Green-Real-Estate.com curates over 1,400 green building videos representing most major North American markets, and that number is growing quickly. The website has become a destination for learning about various local green building and development issues by collecting and filtering literally thousands of green building videos from all over the web, and publishing only the best videos for viewing, commenting and sharing by site visitors. "Everyday, more and more people are visiting Green-Real-Estate.com to learn how to improve their property with the environment and energy cost savings in mind," says Craig Immel, Founder and Editor of Green-Real-Estate.com, "They are also looking to find trustworthy, local suppliers of green building products and services to help make their ideas a reality." Local green builders, material suppliers and real estate service providers are invited to upload videos to their local channels. "We've designed the site to provide a fast and easy way for property sellers and others in green building to easily upload high-quality videos to promote their green real estate, products or services to visitors on the website's local channels," explains Immel, a LEED Accredited Professional. "Green-Real-Estate.com is a highly targeted and affordable place to upload their videos and tell their story online." The website features a growing user base of green building and real estate professionals, and earns revenue through limited local advertising and site sponsorships.
About Green-Real-Estate.com
Founded in 2008, Green-Real-Estate.com leverages the power of online video to showcase your favorite local green building projects, products and services. Connect with Green-Real-Estate.com on Facebook and Twitter. Green-Real-Estate.com is powered by Green Property Funds LLC, a provider of innovative real estate investment and consulting solutions designed to deliver superior financial and environmental returns.
# # #