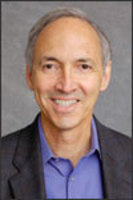 Making the Business Case for Zero-Emission Buildings
Tucson, AZ (PRWEB) November 11, 2008
Yudelson Associates announced that its founder and lead green building consultant, Jerry Yudelson, keynoted five major conferences dealing with green buildings, green development and commercial real estate in worldwide locations, ranging from Maui and San Diego to Las Vegas, Munich and Dubai.
In early October, Mr. Yudelson's was the featured green building speaker at a major awards ceremony at Europe's largest real estate conference, Expo Real, in Munich. Presented by Union Real Estate Investment, a leading German real estate fund, Yudelson's keynote focused on the business case for green real estate investments. A panel of prominent speakers followed Yudelson.
Also in September, Mr. Yudelson's keynote address, "Making the Business Case for Zero-Emission Buildings," according to the organizer was the highlight of San Diego Green 2008, with more than 200 people in attendance.
In October, Jerry presented the opening talk to the Sheet Metal and Air Conditioning National Association (SMACNA) annual conference in Maui on "Branding And Positioning Your Green Building Offering."
In Las Vegas in October, Jerry was again the featured green building keynote at the fifth Engineering Green Buildings conference, hosted by HPAC Magazine, with his green building business case presentation. The conference's organizer said, "word of mouth was all highly positive about the keynote."
Finally, Jerry was the closing keynoter to an audience of more than 200 at the Green Dubai World Forum, hosted in Dubai, UAE, by Pacific Controls, the Middle East Centre for Sustainable Development and Solar Technologies FZE, under the patronage of the Government of Dubai. Green Dubai World Forum 2008 was held in commemoration of the first anniversary of the historic declaration by His Highness Sheikh Mohammed bin Rashid Al Maktoum, Vice President and Prime Minister of the UAE and Ruler of Dubai. This historic declaration required Dubai to take global leadership in sustainable development in light of global climate change crisis threatening the world.
About Yudelson Associates:
Yudelson Associates is a leading international firm in green building and sustainability consulting. The founder, Jerry Yudelson, is widely acknowledged as one of the nation's leading experts on green building and green development. He is the author of eight green building books and serves as Research Scholar for Real Estate Sustainability for the International Council of Shopping Centers, a 70,000-member international trade organization. He is a frequent green building speaker at industry and professional conferences and chairs the industry's largest annual show, Greenbuild.
For more information on Yudelson Associates, go to http://www.greenbuildconsult.com.
###