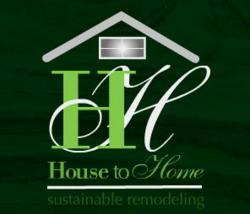 It is one component in a complex project that includes an exterior spiral stair, a new foundation and seismic upgrade to the rear of the house, a 54" x 48" two story addition to house the elevator
San Francisco, CA (PRWEB) September 22, 2011
In the first quarter of 2012, House to Home Remodeling, San Francisco's green homes will be featured in an article by "American Builder." The article features House to Home Remodeling completing a project that includes a compressed air powered elevator, the first of its installed in San Francisco.
"It is one component in a complex project that includes an exterior spiral stair, a new foundation and seismic upgrade to the rear of the house, a 54" x 48" two story addition to house the elevator," states Stephen Donnelly of Houston to Home Remodeling.
As the population of homeowners age, creative ways to remodel accessibility into existing houses will need to be found. This project is very creative in that it vertically connects three separate floors in an existing building, with all three floors having their own individual style and color palette. House to Home successfully integrated these distinct floor levels into one vertical shaft. In order to make the remodel legal, House to Home Remodeling and Alan Jones Architects worked through the extremely complex Building Department permit process for this new and innovative product.
House and Home Remodeling secures only the best materials for their home remodeling. The elevator is European, sold and installed by Nationwide Lifts. The spiral stair installed was manufactured by Salter Spiral Stairs of Collegeville, Pennsylvania and the Atlantis cable rail on the deck is manufactured in Plymouth, Maryland.
To contact House to Home Remodeling, please call 415-240-6010 or visit them on the web at http://www.housetohomeremodel.com/.
About House to Home Remodeling
As green homes builders, the mission of House to Home Remodeling is to provide clients with a positive and professional contracting service. House to Home works with their clients in implementing a long-term strategy which results in a home environment that reflects their lifestyle. House to Home's greatest satisfaction is the realization of the client's comfort. House to Home will take a house and turn it into a home. As a general contracting company, House to Home, one of the best green builders and home remodelers in all of San Francisco, has long-established working relationships with professionals who can provide every service a home could require.
###