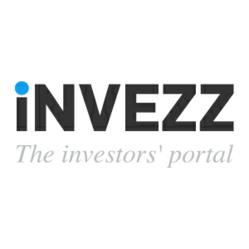 The opportunity to capitalise upon products and services which are not only environmentally-friendly, but can also be lucrative is attractive for environmentally aware investors, making the green option one of the most fashionable investment trends
London, UK (PRWEB) November 28, 2012
Investors' portal iNVEZZ has recently published an editorial entitled "A Closer Look at Green Investment". The author, Alice Young, starts her analysis by underlining the recent popularity and increased awareness of the importance of eco-aware investments worldwide and in the United Kingdom, in particular. With the UK Green Investment Bank (GIB) to be opened this year and a further £100 million invested into funding for specific firms providing ecological investment opportunities designed to boost the country's green economy, Young outlines that the green trend "will further turn towards ecological means of speculating and funding in the near future, for the UK at least." Instead of examining the green trend and its future prospects, however, Young focuses on a detailed look at the basics of this type of investments.
"In the most basic terms, a green investment is any practice involving the investment of funds into companies which support or are responsible for the production or development of environmentally friendly products or practices," the author of the iNVEZZ editorial writes. A further note by Young explains that the range of eco investment products is wide and includes "anything from investing in an organic furnishings producer to investing in specifically labelled green products, such as bamboo." To clear out the potential fog of misconceptions, she classifies the main sectors in which green investments are currently made – renewable energy, sustainable farming and a small number of other related areas. Narrowing her focus to renewable energy, Young provides more detailed information about the different sources of renewable energy, which are worth considering as investment options, according to her expert opinion.
Moving on, Young continues her editorial with a practically helpful 'How to' section, describing the exact methods of making such ethical investments. To answer investors' common concern that this investment area is overly-complicated, Young underscores that "making green investments can follow similar methods to those you would use when making any other type of investment."
iNVEZZ's analysis of green investment products and methods also sounds a note of caution in regards to 'green washing' – a term which Young describes as "PR which falsely advertises a company as offering ecologically sound practices when in fact they're doing the opposite." In conclusion, the author of the editorial remarks that the opportunity to capitalise upon products and services which are not only environmentally-friendly, but can also be lucrative is attractive for environmentally aware investors, making the green option one of the most fashionable investment trends these days and subsequently important to understand.
To learn more about iNVEZZ, join, contribute your own professional or amateur expertise on the investment areas of your interest or engage with other investors or experts, please visit http://www.iNVEZZ.com.