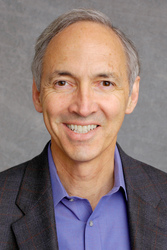 Building the Green Business Case.
Tucson, AZ (PRWEB) August 21, 2008
The green building consulting firm Yudelson Associates announced today that its founder and principal, Jerry Yudelson, will be the featured as a green building speaker at two important early September green building industry conferences.
On September 3, 2008 at 3:30 pm, at the Phoenix Convention Center (West Building, 3rd Floor), Mr. Yudelson will keynote a special event hosted by the Greater Phoenix Economic Council (GPEC) and the Arizona Association for Economic Development, along with the Arizona chapter of the U.S. Green Building Council, and Green Summit. This presentation is called "Building the Green Business Case." Following Jerry's presentation, solar and green building experts will discuss trends and the adoption of sustainable practices that will shape the competitiveness of the Greater Phoenix region. This invitation-only event will include GPEC investors and communities, as well as local mayors, city council members, city managers and development services directors.
Event organizer Rebecca Robinson of GPEC said, "Jerry Yudelson has been a national leader in advancing the business case for green building and green development. We hope that our audience will leave with the conviction that green building is good business and something they should be promoting."
The very next day, on September 4, at 9:00 am at the Los Angeles Convention Center (West Building, Room 515B), Mr. Yudelson will keynote the inaugural Green Action Summit, hosted by Atlanta-based conference promoter, The Data Bridge. Mr. Yudelson's presentation, "The Business Case for Zero Net Energy Buildings" will bring the more than 200 attendees up to date on the rapidly emerging consensus about the importance of zero carbon emission buildings.
Kelly Olcott, president of The Data Bridge, said, "Having a keynote speaker of Jerry's caliber highlights the importance of taking action on the green building imperative. We think this conference will greatly accelerate the green building movement in Southern California."
About Yudelson Associates"
Yudelson Associates is a leading national and international green building consulting firm. The founder, Jerry Yudelson, is widely acknowledged as one of the nation's leading experts on green building and green development. He is the author of eight green building books and serves as Research Scholar for Real Estate Sustainability for the International Council of Shopping Centers, a 70,000-member international trade organization. He is a frequent keynote speaker at industry and professional conferences and chairs the industry's largest annual show, Greenbuild.
For more information on Yudelson Associates, go to http://www.greenbuildconsult.com.
###