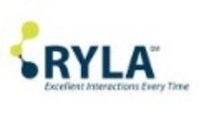 By extending our green initiatives across our entire organization, we can give every team member the opportunity to see the results of their contributions. We can also make a greater impact as a company in setting a standard that others will adopt
ATLANTA (PRWEB) May 1, 2008
Ryla is leading the customer contact solutions and business process outsourcing industry sector and its peers across midsize U.S. companies and organizations in implementing true Sustainability Initiatives.
Ryla's CEO, Mark Wilson, is passionate about Ryla's initiatives. "Environmental responsibility is part of doing business. Woven into our priorities for growth and market leadership is Ryla's passion for conservation awareness and action. We believe we can make a meaningful impact on the environment and in inspiring others to join in with like efforts."
Ryla's most extensive and perhaps most visible earth-friendly undertaking is in the works as upgrades are made to flooring at Ryla's Kennesaw headquarter's campus with the help of LaGrange, Georgia-based InterfaceFLOR(R).
The project includes:
-- Recycling of 4,800 yards of old broadloom removed from Ryla's location using InterfaceFLOR's new technology - Cool Blue(TM)
-- The total recycled content for the InterfaceFLOR products used in the recent renovation, ranges from 39% - 49% per product, all of which is pre-consumer/post industrial materials.
-- Utilization of InterfaceFLOR's patent-pending no-glue installation process materials called TacTile(TM)
-- Environmental Impact Certification: By reusing post-consumer materials and recycling removed materials, Ryla's project will divert 45,600 pounds of carpet from landfills.
In the United States during 2005, more than five billion pounds of carpeting alone was discarded - mostly into landfills. Such statistics illuminate the significance of earth-friendly projects such as Ryla's flooring upgrade.
"Because sustainability is ingrained in all we do at InterfaceFLOR, it is great to work with a company such as Ryla who shows their true commitment to sustainable initiatives. They do more than just talk about change. They are turning their words into actions and are showing profound results," comments InterfaceFLOR VP of Diversity & Sustainability Strategies, George Bandy.
InterfaceFLOR, LLC is the pioneer of modular carpet in the United States whose research and development is focused on a Mission Zero(TM) promise to eliminate any negative environmental impact the company may have by the year 2020.
Ryla's Green initiatives reach across the entire organization to create an impressive strategy. Embracing an Earth-friendly attitude doesn't have a line itemed financial impact, but putting that attitude into actions does. Many midsize companies do not choose to take this on. Ryla's strategic plan is based on the belief that ignoring environmental concerns today jeopardize our future resources and our ability to afford to use them.
"Many companies of our size shy from using materials and processes that conserve and preserve our resources due to cost concerns. However, we actively look for ways we can do both - maintain a healthy focus on the bottom line while considering our eco-imprint in our decision-making. With more of our clients going green, we view the added hard costs as a competitive differentiator as well as an investment in our future environment," states Karen Clay, Ryla's VP of Marketing.
Ryla Green Initiatives:
-- Campus-wide Earth Day education.
-- Green Vendor initiative to seek out and use Earth-friendly companies across Ryla.
Two examples:
Source Office Products: Assisting Ryla in its paper usage improvements. Ryla's current cut paper usage averages out to 11.92 sheets per day, per employee, far ahead of the same U.S. consumption average of 38.45 sheets. In addition, Ryla is testing performance of 75% and 100% recycled paper to improve its present use of 30% post-consumer content products.
Bonus Building Care of Atlanta: Helping Ryla transform its two Kennesaw headquarters buildings into certified "Green Cleaning" facilities by using environmentally friendly chemicals and automated dispensers. Within Ryla's facilities this vendor also cleans with Pro-Team(R) Backpack vacuum systems, the only backpack vacuum system approved by the America Lung Association.
-- Marketing materials that are developed using recycled materials, non-toxic inks and glues and earth-friendly vendors wherever feasible. Ryla's collateral is eligible to bear the earth-friendly FSC certification.
-- Creation of improved riding sharing programs with the assistance and expertise of CobbRides gives employees the ability to easily make carpooling arrangements. This also gives Ryla the ability to heighten its use of CobbRides' vanpooling program.
-- Membership in Businesses for Social Responsibility (http://www.bsr.org) and participation in upcoming events that specifically address environmental sustainability and assist other organizations in implementing their own initiatives.
"By extending our green initiatives across our entire organization, we can give every team member the opportunity to see the results of their contributions. We can also make a greater impact as a company in setting a standard that others will adopt," states Andri Weathersby, Ryla's VP of Operations.
Information About Ryla
Ryla is a leading provider of global customer contact solutions for companies and government agencies requiring Excellent Interactions Every Time.(SM) Domestically focused, Ryla delivers both ongoing and on-demand customized solutions to meet each client's business goals, including quick ramp-up, project-based solutions for crisis response, seasonal retail and political needs. Headquartered in Kennesaw, Georgia, Ryla is a different kind of call center, ranked one of the fastest growing private companies in the nation by Inc. magazine and nationally recognized as a top workplace. To learn more, visit http://www.ryla.com or call 1-888-YES-RYLA.