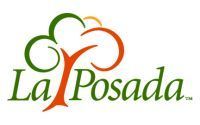 Best Places to Live the Simple Life
Tucson, Ariz. (Vocus) August 14, 2009
One retirement community in Arizona is on the cutting-edge of residential construction through its use of green building practices. The most eco-friendly and eco-conscious designs and technology are at the forefront of this new neighborhood. La Posada announces Park Centre Homes, a state-of-the-art addition to the campus that will be specifically constructed to offer the healthiest, greenest lifestyles in Arizona.
La Posada, a 100-acre continuing care retirement community, is nestled among the pecan groves of Green Valley located less than 30 miles away from Tucson, AZ, recently voted one of the "Best Places to Live the Simple Life" by AARP Magazine. Reservations are now being accepted for Park Centre Homes, the newest component to the campus. Consisting of 35 beautiful homes, this will be the last independent living community to be built at La Posada.
"We are very excited to announce this new addition to our growing La Posada campus," stated Tim Carmichael, Vice President of Marketing. "We have taken great care in ensuring Park Centre Homes have the latest eco-friendly technology and that all floor plans are completely customizable. In addition to the exceptional lifestyle, I know residents will appreciate the 'green' aspect."
With Park Centre Homes' focus on "green" building, La Posada is pleased to be working in conjunction with Pepper Viner Homes of Tucson, Arizona on this project. Pepper Viner is a leader in environmentally-friendly residential construction
The Park Centre Homes were deliberately designed with the flexibility to position the homes on each individual lot to maximize each home's architectural features. This allows for the shading of major living spaces and patios as well as greater access to the home from the street. To combat the warm Arizona afternoon sun, Park Centre Homes have two patios, both accessible from the great room. This orientation ensures at least one patio is always shaded from the sun.
Some home plans, based on their orientation and site location, offer window features that allow more natural light, but all floor plans utilize solar tubes that collect and diffuse natural light into halls and closet areas. Landscaping and the strategic use of trees will be an integral part of each Park Centre home. Trees will be planted in specific locations and in sufficient numbers to provide a natural heat barrier to the home.
Park Centre Homes is introducing Southern Arizona to new construction methods for residential building, designed to accommodate future environmentally "green" features. This includes the use of greywater systems, environmentally-sensitive concrete slabs, structural insulated panels and more.
Each interior item in a Park Centre Home has been selected to meet the U.S. Green Building Councils standards. This means a Park Centre Homed will provide a clean and healthy environment in which to live.
For floor plans and additional information, please visit http://www.parkcentrehomes.com
About La Posada
La Posada is the largest, not-for-profit, programmed senior service provider in the Green Valley area and has obtained the status as the first, and currently only, Arizona continuing care retirement community to receive national accreditation from the Continuing Care Accreditation Commission. La Posada began in 1987 as the vision of Tucson Medical Center to bring needed programs and services to the senior residents of the Green Valley area. The campus includes exceptional housing options and numerous support services in the areas of Independent Living, Assisted Living, Memory Care and Healthcare. In 1997, La Posada became an independent, not-for-profit, continuing care retirement community and continues to meet the needs through its mission to "Maximize the well-being and Care of Seniors."
CONTACT:
Susanna Minegishi
McFadden/Gavender
O: 520-882-6262 M: 520-444-9223
Karen Gavender
McFadden/Gavender Advertising
O: 520-882-6262 M: 520-603-4200
# # #