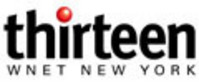 We are in discussion with the nation's largest youth organizations, all of which have green interests and see this series as a natural extension of that work. We're talking about millions of kids and their families.
NEW YORK (PRWEB) February 26, 2008
The corrected release reads:
THIRTEEN/WNET NEW YORK ANNOUNCES GREEN SQUAD, A NATIONAL ONLINE, ON-AIR INITIATIVE THAT PUTS KIDS AT THE FOREFRONT OF AMERICA'S GREEN MOVEMENT
Multi-Platform Project In Development For PBS
National Eco-Competition Begins With Launch Of Green Squad Web Site
National Public Television Broadcast To Air In Spring 2009
Thirteen/WNET New York, the most-watched public television station in America, today announces GREEN SQUAD - a new multi-platform initiative that will engage middle school-aged kids in the quest to make and keep America "green."
In GREEN SQUAD, teams of 12- to 14-year-olds from around the country will challenge friends, families, neighbors, and one another to make their community the "greenest" in America. From creating new ways to recycle and planting trees to hosting "green" car washes and organizing eco-themed social events, the teams will engage in a fun, exciting competition to raise awareness about the need to reduce carbon footprints and keep the planet healthy.
The GREEN SQUAD teams - chosen from a nationwide search - will share their progress with America through videos, photos and blogs they upload to a rich, highly interactive Web site, where viewers can support their favorite team, while also learning along with them. Visitors to the GREEN SQUAD site will also discover news and features about improving the environment, a place to add their own content, and instructional material for educators on global environmental issues.
Throughout the year, Thirteen/WNET will cover the competition, using its own cameras as well as footage produced by the teams themselves. This will become the basis for a broadcast miniseries to air nationally on public television in the spring of 2009.
With a nationally known host and a panel of celebrity judges, the starting group of 10-12 teams will be whittled down over four programs until the final face off. Beyond the broadcasts, GREEN SQUAD will also include a major educational outreach campaign through public television stations in communities across America, with a focus on engaging kids, schools and families to measure and reduce their carbon footprint.
"When kids talk about the environment, you can see the excitement and hope in their eyes," said Neal Shapiro, president and CEO of Thirteen/WNET. "There's a level of creativity and passion that's infectious. And there should be: this is the world they are going to have to live in! It also taps into their love of social networking. It's a win-win for kids and for the planet."
"Everything about this series is going to be new for public broadcasting and the country," said Ron Thorpe, Thirteen's vice president and director of Education. "We are in discussion with the nation's largest youth organizations, all of which have green interests and see this series as a natural extension of that work. We're talking about millions of kids and their families."
The GREEN SQUAD Web site will launch this spring (date TBA) in conjunction with the Teaching and Learning Celebration - an annual educational conference hosted by public broadcasters Thirteen/WNET and WLIW21 in New York City. This year's conference theme is "Science and Global Awareness."
Broadcast schedule and further details about the Web site, series and competition will be announced at a later date.
Thirteen/WNET New York is one of the key program providers for public television, bringing such acclaimed series as Nature, Great Performances, American Masters, Charlie Rose, Religion & Ethics NewsWeekly, Wide Angle, Secrets of the Dead, NOW With David Brancaccio, and Cyberchase - as well as the work of Bill Moyers - to audiences nationwide. As the flagship public broadcaster in the New York, New Jersey and Connecticut metro area, Thirteen reaches millions of viewers each week, airing the best of American public television along with its own local productions such as The Thirteen Walking Tours, New York Voices, Sunday Arts and Reel 13. Thirteen extends the impact of its television productions through educational and community outreach projects - including the Teaching and Learning Celebration - as well as Web sites and other digital media platforms. More information can be found at: http://www.thirteen.org.