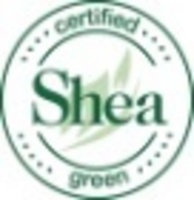 It opened our eyes. Then we quickly realized that new, higher standards were needed if we are truly going to make a difference. And making a difference is what drives us.
SCOTTSDALE, Ariz. (PRWEB) January 24, 2008
Offering more value and significant savings, Trilogy homes will be built with solar technology, green fiber recycled insulation, and wood from certified sustainable forests whenever possible; they will utilize weather-responsive sprinkler systems, motion and occupancy sensor lighting, and energy efficient windows, air conditioning, appliances and much more.
With average energy and resource savings of 20% vs conventionally built non-green homes, Shea Certified Green(R) homes exceed by approximately 30% the International Energy Code. Among the savings are:
-- 50% reduction in the therms associated with heating water
-- 75%, 40% and 41% declines in kWh used from lighting, clothes washers and dishwashers, respectively
The CO2 that will be saved in Trilogy's anticipated production of 20,000 homes over the next ten years, at just a 20% reduction, is the equivalent of:
-- 8,660,000 gallons of gasoline
-- 77,000 barrels of oil
-- 6,380 acres of carbon reducing forest
-- 3,180,000 propane cylinders used in home barbeques
In contrast, the Home Builders Association of Northern California pledged last week to cut the amount of energy used in the houses it creates by 50% and to reduce carbon dioxide emissions by 30% by the year 2020. While this ambitious pledge exceeds California's current construction standards, Shea Certified Green(R) will achieve these goals 13 years sooner.
"Our goal, from last quarter forward, is to build every Trilogy home to be more eco-friendly and more energy wise and efficient than those built by any other national builder," said Rick Andreen, President of Shea Homes Active Lifestyle Communities. "We intend to deliver this superior product without an astronomical premium--certainly more cost effectively than retro-fitting an existing home to Shea Certified Green(R) standards."
"Trilogy by Shea Homes has made a multi-million dollar annual, ongoing commitment in operational and product changes to support this evolution in the company's building culture," said Andreen. "Trilogy communities are places where members celebrate life through exploration, connectivity and wellness. The Shea Certified Green(R) standard is a natural extension of our commitment to caring about our community and our planet," he said.
Andreen noted that "the power of Shea Certified Green(R) is that it aggregates small improvements that collectively make a big difference in how a home functions. Many homes functioning more efficiently will make a huge difference in the impact our communities have on the environment," he said.
The Shea Certified Green(R) standards exceed, by 50%, those of the Environments for Living(R) Certified Green Rating, a highly reputed program that has been the benchmark by which builders measure their "green" performance. "The Environments for Living(R) program was a great start for us," said Andreen. "It opened our eyes. Then we quickly realized that new, higher standards were needed if we are truly going to make a difference. And making a difference is what drives us." Complete details on Shea Home's Seven Pillars of Superiology(TM) are available at http://www.sheasuperiology.com
Nestled in some of the most beautiful locations in the country, Trilogy communities are designed to meet the needs and desires of Baby Boomers entering the Third Stage of life. In September 2007, J.D. Power and Associates ranked Trilogy by Shea Homes highest in customer satisfaction among the largest active adult community new home builders in 34 U.S. markets.
About Trilogy by Shea Homes
Trilogy communities are high-end resort communities offering a new choice in living to those looking for an exciting lifestyle that revolves around wellness, exploration, continued learning, and close personal connections. Architectural product design and amenities reflect the changing needs of the baby boom generation, including business services, world-class clubs and a diverse range of recreation options. More information is available by visiting http://www.TrilogyLife.com or calling (800) 685-6494.
About Shea Homes
Over the past 125 years, members of the Shea family and their companies have accomplished many extraordinary milestones including work on the foundation of the landmark Golden Gate Bridge, San Francisco Bay Area's Rapid Transit System (BART) and managing the construction of Hoover Dam. Shea Homes introduced its Trilogy brand to the market in 1999. Today, Trilogy has become the quickest growth area of Shea Homes' business with nine active lifestyle communities currently open across the country, including the recently opened Shea Homes at Victoria Gardens in Deland, Florida, near Orlando. For more information visit http://www.sheahomes.com.