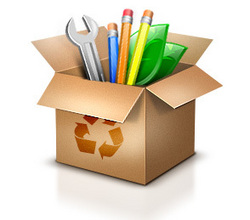 Truly a win, win, win.
(PRWEB) August 25, 2009
The Green Ideas Group announces the launch of Green Biz in a Box, a new business opportunity designed to enable businesses and entrepreneurs to quickly, affordably and effectively start a new company or add a new revenue stream to an existing business in an industry that's exploding and certainly here to stay: energy efficiency.
"Green Ideas Group is a uniquely scalable, energy efficient lighting solutions company that successfully implements turnkey energy efficient lighting solutions across the nation by working through a well trained network of Green Ideas Group agents," said Mark Smith, Green Ideas Group co-founder. "We believe that by combining the energy efficient lighting industry's 'best practices' and the honest, trusting and long-lasting relationships that local businesses and entrepreneurs offer is the ultimate recipe for success and industry domination."
The agents are defined as independent agents - who have been trained by Green Ideas Group to sell energy efficient lighting products and solutions - and independent offices, which may be a start-up or an existing operation of any size. These independent offices continue to operate under their own company umbrella, while benefiting from the pricing, supply chain, corporate marketing and operational support provided by the Green Ideas Group.
When agents sign up with the company, not only do they receive the Green Ideas Group on-going commitment and support, they also receive its proprietary Green Biz in a Box, including:

Step-by-step "Success Guide"
Cost savings analysis and "Lighting Proposal Generation System"
Field forms
Measurement tools
Network of licensed installers
Industry-leading, in-field training program
Volume pricing
Customer "Pay Out of Savings" financing
Incentive rebate research
Access to HID recycling services
Access to EPAct2005 certification services
Access to the green achievement award and post-installation PR services
"Here's your chance to begin a satisfying, meaningful, long-lasting career; create a rich, robust lifestyle for yourself and your family and play a vital role in saving our planet," said Smith. "Truly a win, win, win."
About Green Ideas Group
Green Ideas Group's business model is carefully crafted and designed specifically to increase the probability of success for all participants. All enrolled independent agents immediately benefit from the business' Green Biz in a Box, which includes everything required to be successful. With Green Ideas Group and the Green Biz in a Box, agents are confident in their offerings and able to hit the ground selling. Start-up costs are nominal and based on location and type of agent.
Anyone can find energy efficient products to sell, but it's the Green Ideas Group experience, systems, sales and marketing processes, tools, training, and support that ensure success. The industry best practices and services included in the Green Biz in a Box have taken years to identify and develop. Green Ideas Group offers a broad array of energy efficient lighting solutions. The company's product portfolio is comprised of national brands, all backed by strong warranties.
To learn more, please contact Green Ideas Group at (630) 723-8000 for information on start-up costs, or visit http://greenbizinabox.com/.
###