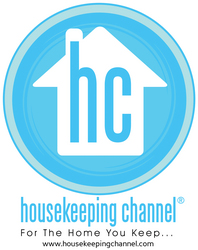 We believe that green, cleaning, and health are inextricably intertwined
Boise, ID (Vocus) March 24, 2009
Boise, ID March 24th, 2009--- Few can resist the primordial urge each spring to throw open the windows and tackle a winter's worth of dirt and dust, but this year many will make changes to their spring cleaning ritual.
A recent survey by the Soap and Detergent Association found the current economy has people looking for ways to save on cleaning costs. However, a large percentage of respondents said they are more concerned than ever about adopting environmentally preferable practices. Since some green cleaning products are still more expensive than traditional formulations, those two goals may seem to be at odds with each other.
But that isn't necessarily the case, says Allen Rathey, founder and president of The Housekeeping Channel. According to Rathey, cleaning green saves money in more ways than one.
"We believe that green, cleaning, and health are inextricably intertwined," says Rathey. He points out that keeping a home relatively free of dust, toxins, and harmful microorganisms will help to avert allergies, asthma, infectious illness, and indoor toxicity. "That cuts down on healthcare costs," he says. "It's preventive medicine."
One of the greenest--and cheapest--ways to keep your home clean is to stop dirt at the door.
"We emphasize prevention--big mats, tight vacuums, dust removal rather than rearrangement, and improving air quality," Rathey says. "All of these methods save time and money and protect health."
The following preventive measures from The Housekeeping Channel will help you keep your home clean, green, and healthy this spring without spending a fortune:

Use large, bi-level mats--those with a raised surface to scrape soil off shoes, and a recessed surface to trap soil away from shoe soles--outside each entrance to catch the dirt before it comes in.
If you smell dust coming from your vacuum, consider buying microfilter bags for it, having it serviced, or buying a tighter unit with better filtration (also see the Carpet and Rug Institute Web site for guidance on choosing the right vacuum). Take care when emptying the dustbin or bag, so you don't release dust back into the air. (Try shaking out the dust cup or filter bag inside a plastic trash bag, keeping the trash liner closed until the dust settles.)
Avoid using scented cleaning products or air fresheners to mask odors. These may actually introduce chemicals into the air that irritate lungs.
Consider tossing, selling, or donating items that clutter your home and collect dust, or keep them in a display case or glass-enclosed cabinet to make cleaning easier.
About The Housekeeping Channel
The Housekeeping Channel (http://www.housekeepingchannel.com) (HC) strives to be the Web's most comprehensive storehouse of factual information for consumers and media on achieving a cleaner, more organized and healthier indoor environment. The site provides how-to tutorials, news and reviews regarding the latest innovations in the cleaning industry, time-saving systems and motivation for keeping a better house at the click of a mouse. HC is a respected source of information relevant to cleaner, healthier homes, and has been cited or quoted by national media including US News and World Report, Newsweek, Real Simple and major news outlets. HC's Advisory Board helps ensure the technical accuracy of its content (See: http://www.housekeepingchannel.com/aboutus.php).
Media Contact:
Allen Rathey, 208-938-3137
###