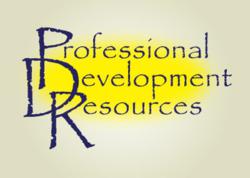 "This is one place where environmental responsibility and user convenience intersect. Everybody wins."
Jacksonville, FL (Vocus/PRWEB) April 20, 2011
Professional Development Resources, a nationally accredited provider of continuing education (CE) for psychologists, social workers, counselors, speech-language pathologists, and occupational therapists, is supporting Earth Day – April 22 – by spotlighting the environmental benefits of a green education and offering special pricing on a number of its online courses. The company invites its customers to join in by taking courses online instead of traveling to seminars and downloading and viewing on screen instead of consuming paper goods.
The company's website, PDResources, offers over 180 accredited healthcare and mental health CE courses. Of this catalog, more than 110 are now offered exclusively online. This means that courses can be accessed instantly after purchasing them, with all learning and testing materials available 24/7 online, anytime, anywhere. Upon completion of a course, the certificate of credit is electronically created and stored in the user's account for future access.
Psychologists, social workers, counselors, speech-language pathologists, and occupational therapists have traditionally earned their CE credits by attending live seminars and conferences. While this learning format has its advantages, it is very expensive and time-consuming. If a professional has to take a day out of his or her busy practice and possibly even travel to the conference site, the costs begin to add up. More recently, home study CE courses have enabled professionals to earn required credit without travel, but they still utilize tangible books and paper materials, requiring printing, shipping and handling. By way of contrast, online learning is both cost-effective and environmentally responsible, essentially eliminating the wasteful use of resources.
"If one person takes one course online rather than traveling to a conference, he or she can achieve savings in energy, fuel costs, greenhouse gasses, paper and ink waste associated with printed reading and registration materials, water usage for hotel stays, waste from disposable food service products, and landfill disposal of used exhibition hall materials," says Leo Christie, PhD, CEO of Professional Development Resources. "Multiply this times 100 or 1,000, and the environmental impact is enormous. Best of all, this is one place where environmental responsibility and user convenience intersect. Everybody wins."
The company's users have noted the economy, the convenience, and the ecological benefits. One speech-language pathologist sent this email: "I was surprised that I could have this kind of convenience in an eco-friendly process. Usually, you have to choose between convenience and responsibility, but here you really can have it both ways."A psychologist wrote: "I really appreciate being able to get my required CE without the hassle and expense of traveling to a convention site."
The company is spotlighting these four online courses by offering special pricing for the month of April: PTSD - What is It? , Alcohol and Intimate Partner Violence , Dysphagia: Guide to Establishing a Restorative Mealtime Program, and Diagnosing ADHD in Adults.
About Professional Development Resources, Inc.
Professional Development Resources is a Florida nonprofit educational corporation founded in 1992 by licensed marriage and family therapist Leo Christie, PhD. The company, which is accredited by the American Psychological Association (APA), the Association of Social Work Boards (ASWB), the National Board for Certified Counselors (NBCC), the American Speech-Language-Hearing Association (ASHA), the American Occupational Therapy Association (AOTA) – as well as many other national and state boards – has focused its efforts on making continuing education courses more efficient and widely accessible to health professionals by offering online home study coursework. Its current expanded curriculum includes a wide variety of clinical topics intended to equip health professionals to offer state-of-the art services to their clients.
Contact:
Leo Christie, PhD, CEO
Professional Development Resources, Inc.
904-645-3456
http://www.pdresources.org/
###