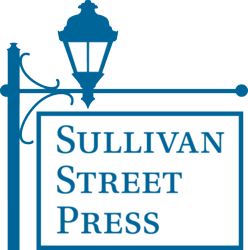 We have already met many new friends of Sullivan Street Press, including booksellers, young people at their summer jobs, children on vacation with grandparents and recorded the many willing to participate in this new venture
(PRWEB) July 26, 2012
Deborah Emin and Suzanne Pyrch partner publishers of green e-publisher Sullivan Street Press are on the final leg of their summer book tour and stopping by Santa Fe to find strangers to take part in their latest video blog installment. Deborah and Suzanne will be roaming the streets to find strangers to read their debut title Scags at 7 as they journey all across America to have the book read aloud.
The duo rolls into Santa Fe on 7/29 and will be roaming the downtown area to seek out participants. Readers of all ages are welcome to attend and will be awarded a free, signed copy of the book for their participation in the project. The video blog entry will be posted to SSP's Facebook page and on their website at http://www.sullivanstpress.com upon completion.
"We have already met many new friends of Sullivan Street Press, including booksellers, young people at their summer jobs, children on vacation with grandparents and recorded the many willing to participate in this new venture," said Deborah Emin. "We're thrilled at the interest we've been receiving."
By taking the pulse of the country as they travel through it, Sullivan Street Press hopes to forge new relationships with lots of communities. The journey began in New York City last month as the partner publishers packed up their Prius and headed west across the great state of New York. SSP has made stops in Buffalo, NY, Chicago, IL, and Cedar Rapids, IA. They will wrap up official book appearance for their summery road trip in Las Vegas from 8/7-8/14. The pair will continue to film installments in other locations as they travel back to New York.
SSP is hoping to forge new partnerships with locations across the country where the Espresso Book Machine is located now that two volumes in the Scags Series are available in the Print on Demand format. As a green e-publisher the ability to print only books that are sold is one of the many ways SSP is diminishing the environmental footprint of an industry that often sees excessive waste of natural resources when unsold books sit idle on shelves.
If you'd like to meet up with Deborah and Suzanne while in Santa Fe, email them at deminlit(at)yahoo(dot)com.
About Sullivan Street Press:
Founded 3 years ago, Sullivan Street Press entered the e-publishing domain in order to change the publishing paradigm. It recognized that for both financial and environmental reasons it was necessary to advocate for the rise of the e-book and the technology that makes all things digital possible. Responding to readers' concerns, many of whom aren't yet ready to commit to the e-book revolution, SSP began to have its book published in Print-on-Demand on the Espresso Book Machine at McNally Jackson Books in New York City. Then it reached out to On Demand Books, the parent company of the Espresso Book Machine, to be included in their world wide system of Espresso Book Machines. For more information on all the various ways in which Sullivan Street Press is using new technology to reduce pollution and waste in the publishing process, visit the website: http://www.sullivanstpress.com
Follow the tour on Facebook at http://www.facebook.com/sullivanstpress.