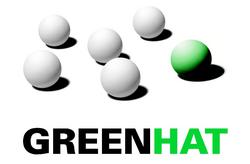 Magic Quadrant for Integrated Software Quality Suites
Claymont, DE, and London, UK (PRWEB) August 10, 2009
Green Hat, a leading global provider of automated quality solutions for the SOA lifecycle, today announced it has been positioned by Gartner, Inc. in the Niche Players quadrant of the Integrated Software Quality Suites Magic Quadrant. (i)
"We are glad to see Gartner evaluate us, which we believe highlights our comprehensive and innovative solutions," said Peter Cole, Green Hat's President and CTO. "It's clear how fast and easy our products are compared to other tools and why we've become a best of breed choice. Testing in minutes is a reality using our products. When we make quality management simple, we make business better."
"It's no surprise that demand is up across all markets," added Cole.
Green Hat launched GH Tester 5.0 earlier this year, with over 50 new automation features. Green Hat creates next generation products from a strategic, process-centric vision of what will make business better. "Customer and partner input are central to our product enhancements. We've advanced assurance of complex SOA environments as well as support for agile development, Centers of Excellence and globally distributed users," Cole explained.
Green Hat has been a prominent sponsor of major events this year with Software AG, TIBCO, SQS and a speaker at industry conferences in the US, EMEA and Asia. Partners and customers have shared their business success with SAP and TIBCO user groups.
See other customer stories about virtualization of services and test environments, automated regression testing for SOA, BPM and platform upgrades, and quality management for governance at Green Hat Case Studies and Green Hat TV.
About the Magic Quadrant
The Magic Quadrant is copyrighted 2009 by Gartner, Inc. and is reused with permission. The Magic Quadrant is a graphical representation of a marketplace at and for a specific time period. It depicts Gartner's analysis of how certain vendors measure against criteria for that marketplace, as defined by Gartner. Gartner does not endorse any vendor, product or service depicted in the Magic Quadrant, and does not advise technology users to select only those vendors placed in the "Leaders" quadrant. The Magic Quadrant is intended solely as a research tool, and is not meant to be a specific guide to action. Gartner disclaims all warranties, express or implied, with respect to this research, including any warranties of merchantability or fitness for a particular purpose.
About Green Hat
Green Hat is the global testing technology leader for SOA lifecycle management. We serve dozens of companies in the Global 500 in diverse industries and government. We make testing simple and streamlined for complex systems relying on Web Services, messaging/ESB, BPM, CEP and governance. We make constant transformation sustainable with reusable assets and simulations.
Green Hat partners with Fiorano, HP, IBM, Oracle, Original Software, Progress, Software AG, TIBCO and their service providers with a testing technology framework and best practices. We tie quality and performance to business requirements. We create material differences in the time, cost and coverage of testing for integration and SOA projects, departments and COE's.
Automate now. Make business better.
(i) Gartner "Magic Quadrant for Integrated Software Quality Suites" by Thomas E. Murphy, July 31. 2009.
###