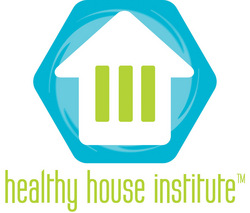 The Amazon Kindle version is an update of the original 192-page, 1997 paperback edition that has long been popular among green living, green building, and healthy home enthusiasts
Boise, Idaho (Vocus) March 10, 2009
The Healthy House Institute (HHI) is now offering The Healthy House Answer Book - Answers to the 133 Most Commonly Asked Questions, free on Amazon Kindle through April 2009.
The book, written by the founders of The Healthy House Institute (HHI), is a concise healthy housing guide covering all major aspects of construction, maintenance, and creating healthier indoor environments, in an easy-to-read Q and A format.
"The Amazon Kindle version is an update of the original 192-page, 1997 paperback edition that has long been popular among green living, green building, and healthy home enthusiasts," said Allen Rathey, president of HHI. "We are pleased to make this helpful resource available free through Amazon.com."
The Healthy House Answer Book covers 133 common questions in 15 major categories:
1. Why Houses are Unhealthy
2. The Basics of Healthy House Construction
3. Foundations, Decks, and Garages
4. Framing and Insulation
5. Windows, Siding, and Roofing
6. Plumbing and Moisture
7. Electrical Wiring
8. Heating and Cooling
9. Ventilation
10. Air Purifiers and Filters
11. Interior Walls
12. Interior Floors
13. Cabinets, Doors, and Trim
14. Furnishing a Healthy House
15. Maintaining a Healthy House
The Kindle is Amazon's New Wireless Reading Device featuring 3G wireless (cell phone technology) that enables downloading any of 240,000 books anywhere, anytime without monthly fees, service plans, or Wi-Fi.
About The Healthy House Institute®
The Healthy House Institute® (HHI) provides consumers information to make their homes healthier. HHI strives to be the most comprehensive educational resource available for creating healthier homes. HHI treats the home like an ecosystem with many interrelated parts, covering topics in-depth such as air and water quality, building, remodeling and furnishing, cleaning and housekeeping, health and safety, ventilation, lighting, energy efficiency and more.
Rather than preaching to the converted, HHI seeks to reach a mainstream educated consumer with credible information merging the best of 'green' with the best of healthier homes research, indoor environmental data, health and medical science, into a practical, timely, easily digestible but comprehensive message. HHI strives to be a truly authoritative voice that has the 'ear' and trust of major media, influentials, and most importantly, the intelligent consumer.
###