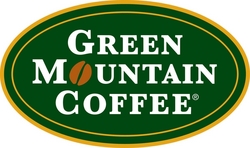 By taking the Be Fair pledge, people are acknowledging the power they have to make a difference through the things they buy.
Waterbury, VT (PRWEB) October 20, 2009
This October Green Mountain Coffee® is calling on Bostonians to take the BE FAIR pledge, a promise to choose Fair Trade Certified™ products whenever possible. Fair Trade provides a fair price for farmers which leads to higher living standards, thriving communities and more sustainable farming practices.
Green Mountain Coffee®, part of the Specialty Coffee Business Unit of Green Mountain Coffee Roasters, Inc. (NASDAQ: GMCR), has set a goal of 5,000 pledges during October's Fair Trade month. Individuals can take the pledge by clicking on http://www.eatdrinkandbefair.com. Every pledge counts to help spread awareness for Fair Trade.
"Whether it's coffee or bananas or countless other products, Fair Trade encourages economic independence for small-scale farmers by providing a fair price for their products," said Sandy Yusen, Director of Public Relations for GMCR's Specialty Coffee Business Unit. "By taking the Be Fair pledge, people are acknowledging the power they have to make a difference through the things they buy."
The BE FAIR pledge is part of a month-long celebration of Fair Trade. New England pledge-takers are automatically entered to win two complimentary tickets to "Eat, Drink and Be Fair"- a "Top Chef Masters" style cook-off among four Boston chefs passionate about cooking with sustainable and Fair Trade foods. Each chef will be challenged to create a unique dish featuring Fair Trade Certified™ ingredients including honey, sugar, cocoa, coffee, bananas and more.
One lucky pledge-taker will win Green Mountain Coffee's Grand Prize: a spot on the cook-off judging panel, a guest ticket, accommodations for two at Hotel Marlow, and a restaurant gift certificate to Bambara worth $100.
"Eat, Drink & Be Fair" will take place on Wednesday, October 21st from 6:30-9:30pm, at the Artists for Humanity Epicenter, Boston's first LEED-certified building.
The event will support TransFair USA and Boston Faith & Justice Network in their efforts to make Boston a Fair Trade Town in 2010.
BOSTON BECOMING A FAIR TRADE TOWN
With your help, Boston can become one of the first Fair Trade cities in the United States. In order to become a Fair Trade city, Fair Trade products must be widely used in local schools, workplaces and businesses (One organization per 10,000 people), and the city must pass a resolution supporting Fair Trade and committing to use Fair Trade products. It starts with one simple pledge to BE FAIR and a promise to spread the word about Fair Trade. For a full guide on how to Be Fair visit http://www.eatdrinkandbefair.com/fair_trade_towns.php.
TAKE GREEN MOUNTAIN COFFEE'S FAIR TRADE QUIZ
Take Green Mountain Coffee's month-long Fair Trade quiz at eatdrinkandbefair.com, with a different question about Fair Trade posted each day. Respondents will have the chance to receive free samples of Fair Trade coffee and enter a raffle for a years supply. Green Mountain Coffee is one of the nation's leading suppliers of double-certified, Fair Trade organic coffee.
About Green Mountain Coffee Roasters, Inc.
As a leader in the specialty coffee industry, Green Mountain Coffee Roasters, Inc. is recognized for its award-winning coffees, innovative brewing technology, and socially responsible business practices. GMCR's operations are managed through two business units. The Specialty Coffee business unit produces coffee, tea and hot cocoa from its family of brands, including Tully's Coffee®, Green Mountain Coffee® and Newman's Own® Organics coffee. The Keurig business unit is a pioneer and leading manufacturer of gourmet single-cup brewing systems. K-Cup® portion packs for Keurig® Single-Cup Brewers are produced by a variety of licensed roasters, including Green Mountain Coffee and Tully's Coffee. GMCR supports local and global communities by offsetting 100% of its direct greenhouse gas emissions, investing in Fair Trade Certified™ coffee, and donating at least five percent of its pre-tax profits to social and environmental projects. Visit GreenMountainCoffee.com and Keurig.com for more information.
GMCR routinely posts information that may be of importance to investors in the Investor Services section of its web site, including news releases and its complete financial statements, as filed with the SEC. The Company encourages investors to consult this section of its web site regularly for important information and news. Additionally, by subscribing to the Company's automatic email news release delivery, individuals can receive news directly from GMCR as it is released.
Contact:
Sandy Yusen
Green Mountain Coffee
T: 802-882-2263
sandy.yusen (at) gmcr (dot) com
Twitter: @sryusen
###